Mr William Doherty
Principal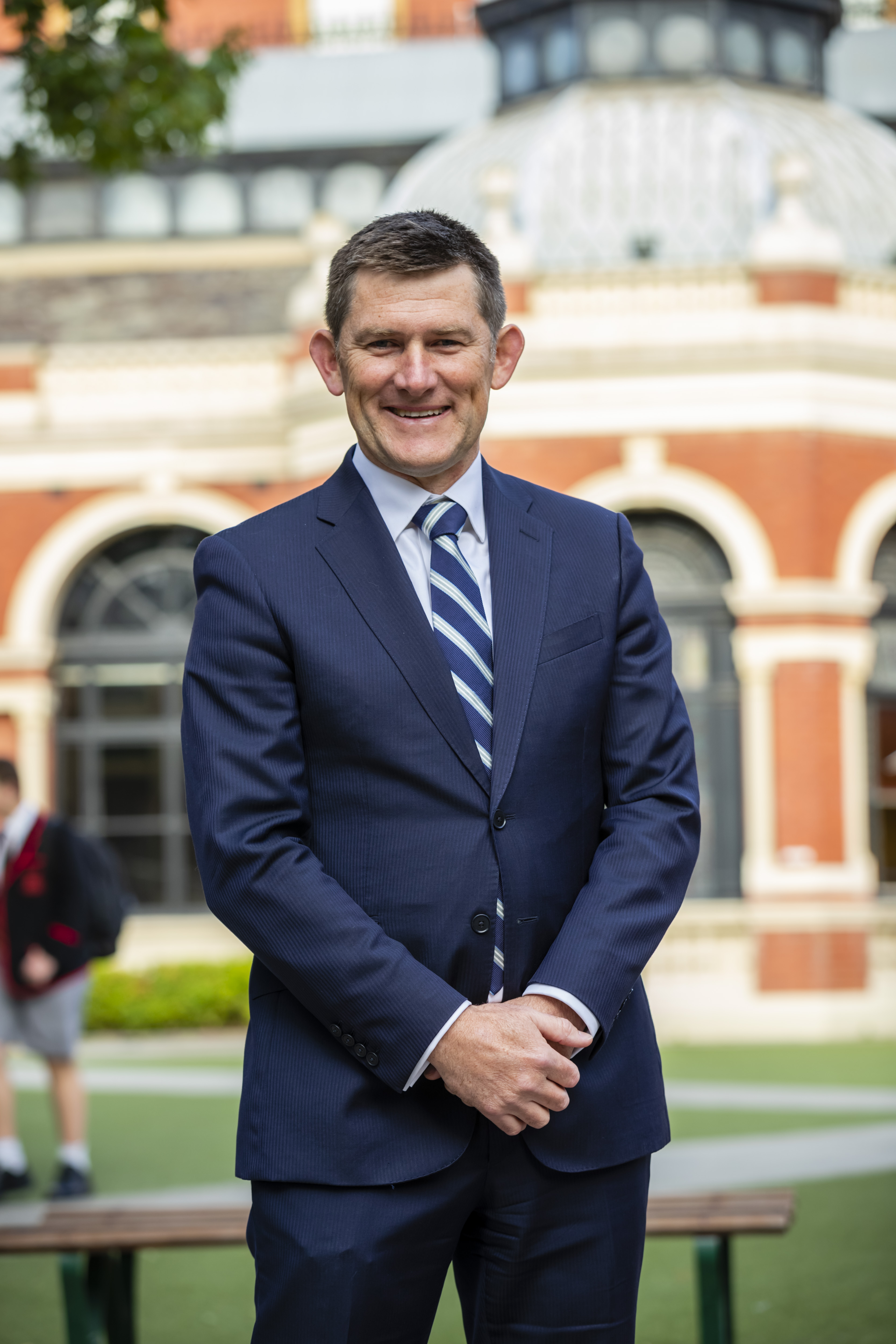 William has been a passionate educator across boy and co-educational schools, nationally and overseas. Prior to his appointment as Principal of Xavier from 2018, William was the Deputy Headmaster of fellow APS school St Kevin's College.  He has undertaken numerous other Executive and senior leadership positions. Many of these have centred on the middle years of schooling, having been the Head of Middle School at SCECGS Redlands in Sydney, the Asst Head of Middle Years at Saint Ignatius' College Riverview, and the Head of Middle Years Boarding at The Armidale School. His involvement in school pastoral leadership has been extensive, while also engaging in numerous curriculum roles such as at The Australian International School Singapore as Head of History and leading innovation with the implementation of the International Baccalaureate as the Middle Years Programme Coordinator. He has also been extensively involved in sports coaching. This has included coaching premiership 1st XV Rugby teams at Saint Ignatius College Riverview, The Armidale School and at St Kevin's College. He has also coached at an international level as the Head Coach for the Singapore Rugby Union Team.
Throughout his years in teaching and leadership, William has always sought to engender a passion for life, learning and the pursuit of excellence.  He values personal standards, collaborative and supportive work cultures and teamwork, and assumes a visionary perspective in advancing performance and outcomes through curiosity and innovation.
Fr Christopher Middleton SJ
Rector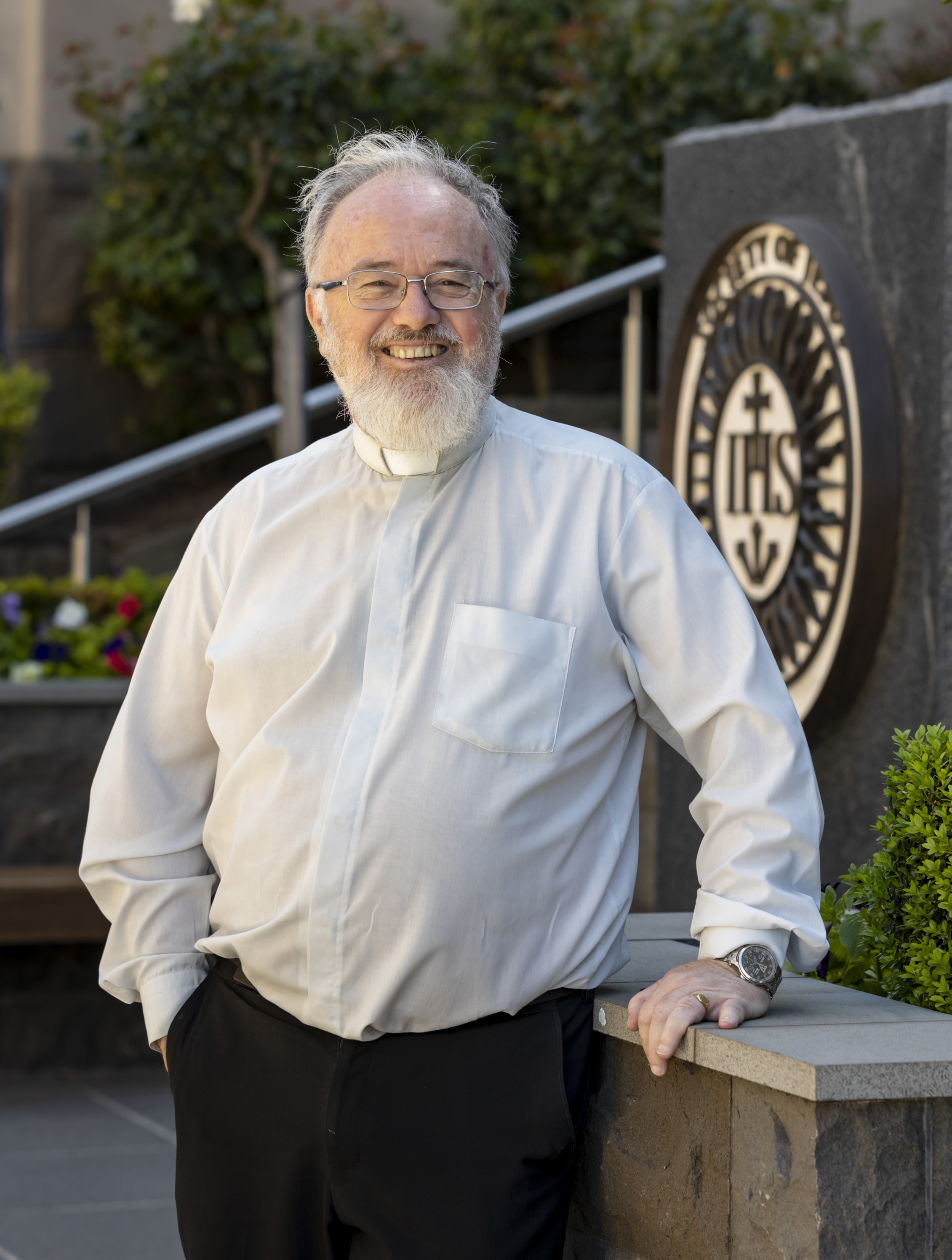 Fr Chris Middleton SJ joined the Society of Jesus in 1976. He completed a Bachelor of Arts (Honours) at the University of Melbourne and a Theology Masters at the United Faculty of Theology, and was ordained in Orange, NSW, in 1989.
Fr Middleton taught at St Aloysius College in Sydney for his Regency (1984-1986), and after ordination served as Chaplain at Newman College (1990-1991) within the University of Melbourne, and then as Vice-Rector at St Leo's College (1992-1996) within the University of Queensland.
In 1996-1997 Fr Middleton undertook post-graduate studies in the United States in Educational Administration through Fordham University, New York.
In 1998 Fr Middleton was appointed Rector and Deputy Headmaster at Saint Ignatius' College in South Australia. There he was involved in establishing the Kairos retreats in our Jesuit schools in Australia. From 2003-2014 he served as Principal of St Aloysius' College. There he taught History in Years 10-12 during his 11 years as Principal. He also founded the Benenson Society, a human rights advocacy group. He served as a Province Consultor from 2011-2018. In 2012 he was the Province Procurator and attended the Congregator of Procurators in Nairobi, Kenya. In June 2014, Fr Middleton commenced as Rector of Xavier College. In addition to his role as Rector he teaches History and Religious Education. He serves on the Board of Friday Night School.
Mr Michael Ilott
Director of Campus, Senior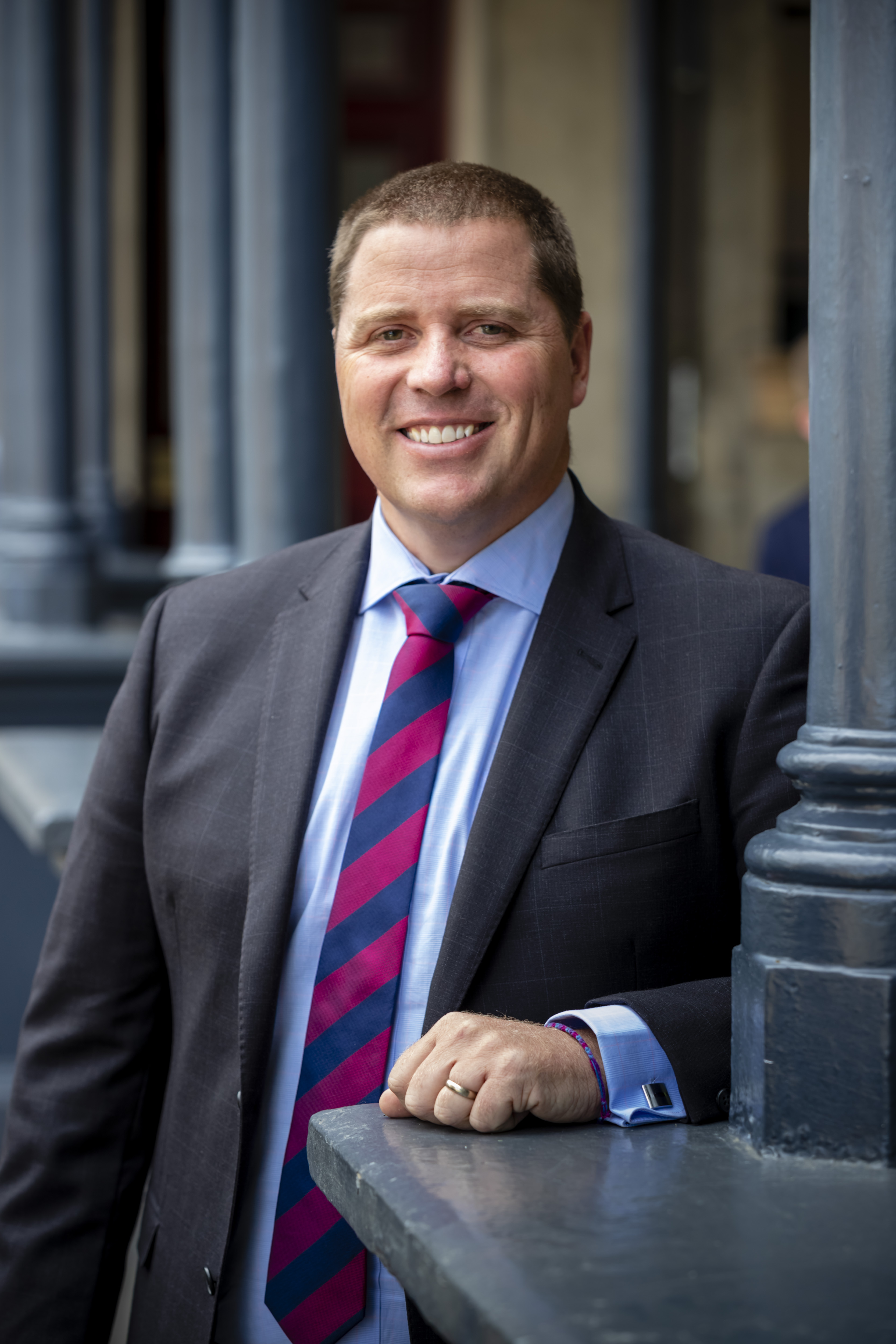 Prior to Xavier College, Michael was the Deputy Principal of CBC St Kilda. Michael relocated to Melbourne to take up this position with his wife Bronwyn and their daughters Clare and Eloise. Prior to CBC, Michael held an executive position as the Director of Pastoral Care and Wellbeing at St Patrick's College, Strathfield in Sydney. Michael has also held leadership positions at Marcellin College, Randwick and CBHS Lewisham, also in Sydney. Prior to teaching, Michael had a background in Human Resources Management in both Australia and overseas in the Banking and Oil sectors.
Michael has completed a Master of Educational Leadership and tertiary qualifications in both Education and Religious Studies. This complements a Bachelor's degree in Commerce, which underpins his teaching methods in Economics, Business Management, Commerce and Religious Education.
As the Director of Senior Campus, Michael's role and mission is to lead the High School, 7 to 12 including the Boarding Precinct. His key responsibility is to contribute to and operationalise the strategic vision of the college insuring that the student remains of the centre of all we do.
Mr Brett Collison
Director of Campus, Burke Hall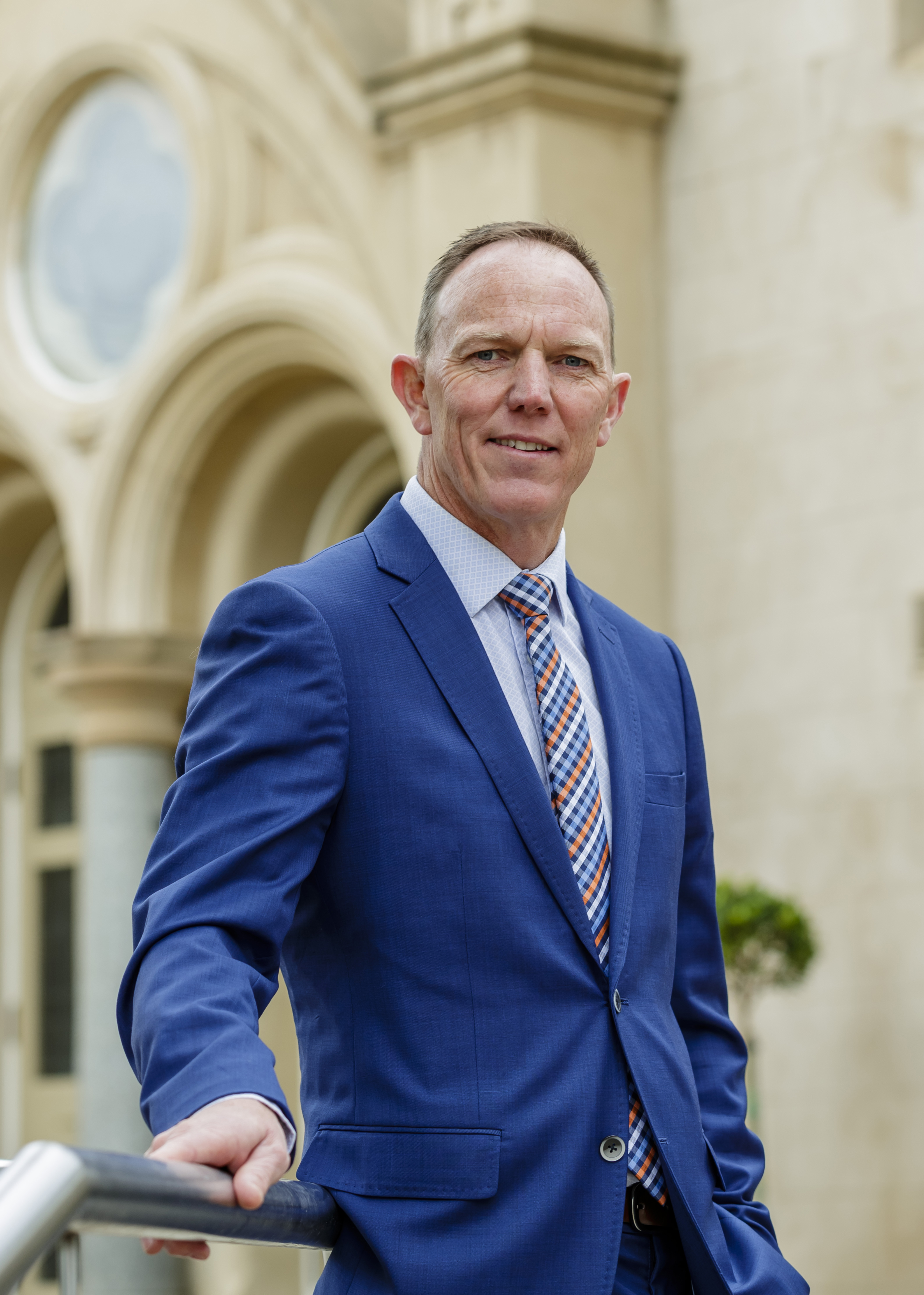 Brett grew up in Werribee and completed his high school education at St. Joseph's in North Melbourne. At the tertiary level, he completed a Bachelor of Education at the Australian Catholic University, Masters of Leadership at the University of Melbourne and most recently an Executive MBA. Early in his career, he taught at various Catholic primary schools in the western and inner-city suburbs of Melbourne before taking on the role of Principal at St. Brigid's in Healesville in 2005. Following this, Brett accepted the role of Principal at St. Dominic's in Melton and held this position for ten years until the end of 2019 at which point he accepted the role of Director at Burke Hall.
Brett is married to Louise and has three children; Annie 22, Daniel 19 and Ella 16. Living in Newport, his family enjoys being near the bay and within close proximity to the city where together, they can enjoy the many offerings of a vibrant Melbourne, including watching their beloved North Melbourne in the AFL. After experiencing Xavier College through the eyes of a parent, he has enjoyed his first two years as the Director of Burke Hall and is excited to be leading the Campus in its transition to the new Junior School in 2024.
Ms Monique Dalli
Director of Learning and Growth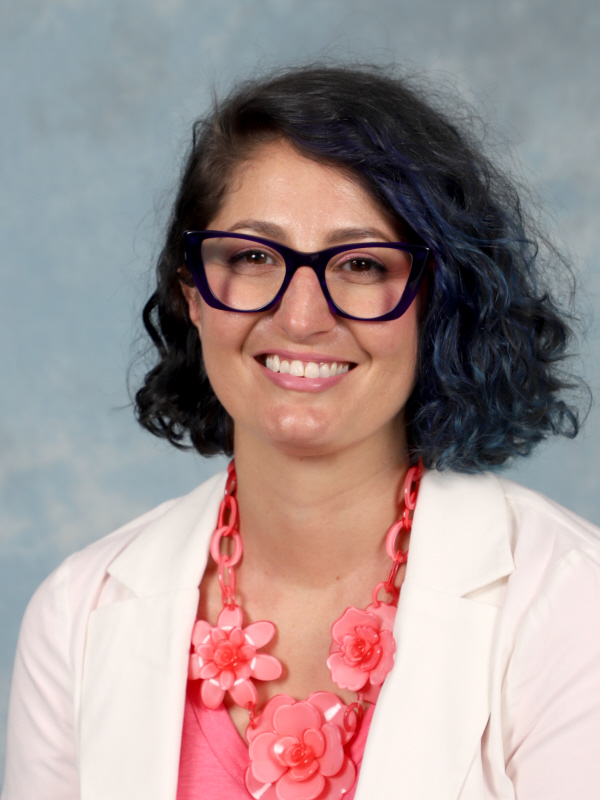 Monique holds a Bachelor of Design & Technology, a Bachelor of Secondary Education, Master of Education, specialising in Educational Leadership, Certificates in Training & Assessment and Building & Construction, and a Graduate Certificate in Gifted Education. She is an AITSL (Australian Institute for Teaching and School Leadership) certified Lead Teacher, being one of the first teachers in Victoria to obtain AITSL Lead accreditation in 2021. 
Monique is the current president of DATTA Australia, the national teacher association for Design and Technologies teachers. A current focus of the association is the shortage of teachers with Design and Technology specialisations, under her leadership, DATTA hopes to create more availability for teacher training and retraining. She is passionate about mentoring beginning teachers and the stewardship and growth of our profession through coaching and professional learning. Monique also works at Southern Cross University as a Casual Academic, Assessor and Unit Writer within the Faculty of Education. Her teaching at Southern Cross University is the secondary technology pedagogy units, the online mode servicing future teachers in NSW, VIC, QLD and ACT. In her role as Director of Learning and Growth, she will plan and implement whole school professional growth processes for the teaching and non-teaching staff and ensure the alignment between our strategic vision and intentions of the College to strive for excellence in teaching practice and student outcomes.
Monique is an author of a textbook, curriculum writer for VCAA and advisory member for the Australian Curriculum in Design and Technologies. In her role at Xavier, she leads our Heads of Teaching and the Heads of Learning Areas to ensure alignment of programs, their use of data to generate perspective and insight, and as our College embarks on transformational change in our buildings and structures, she will lead them through the renewal and development of a future focused curriculum to ensure a continuum of learning and transition across our campuses and stages. As well as the academic direction and outcomes of students there is an equal focus on growing the capacity of teachers to cultivate a deep and rigorous culture of learning and growth throughout the College.
Mr Shane Healy
Director of Operations and Community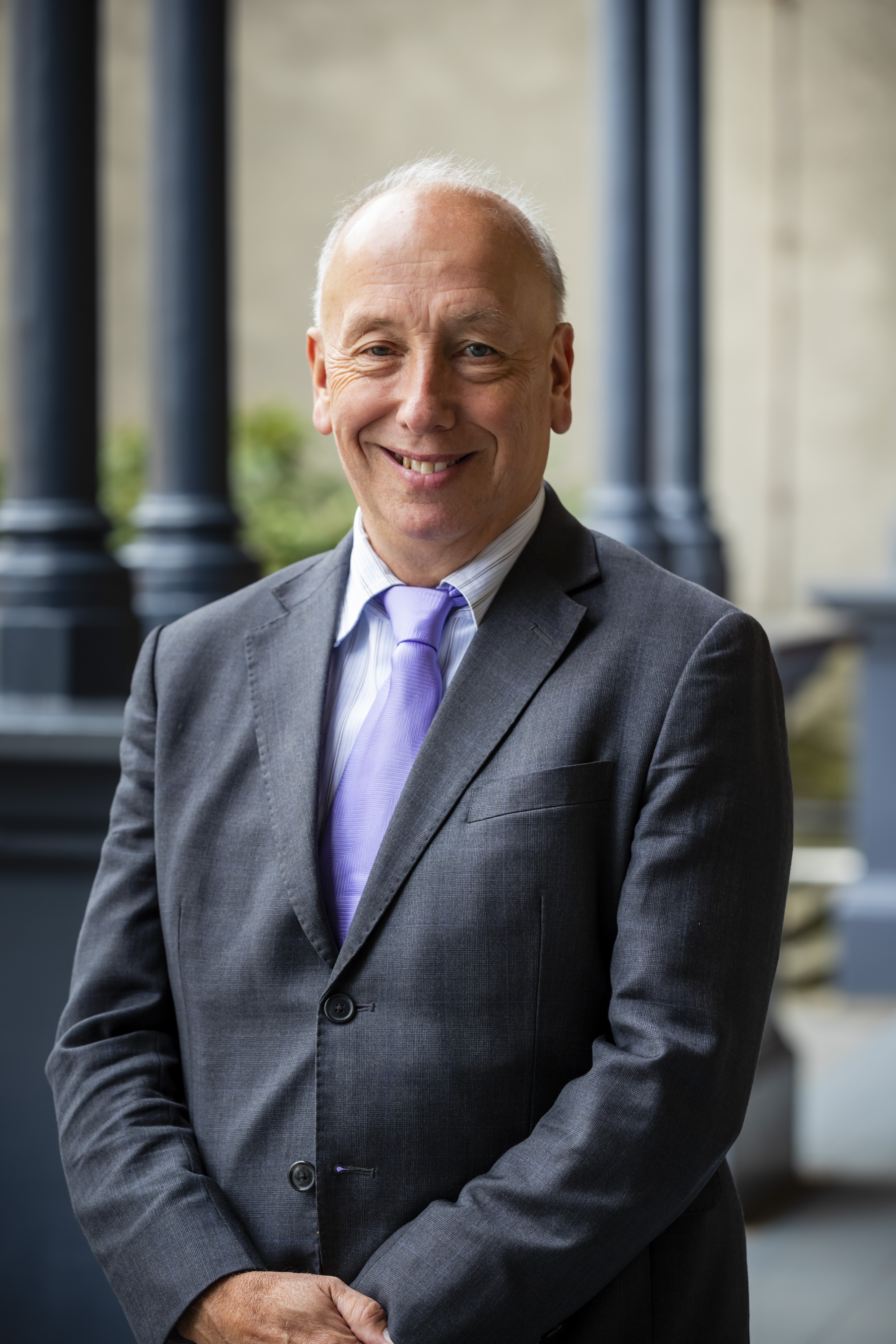 Shane has a Bachelor of Education and a Masters Degree in Educational Administration. He taught at Catholic College Bendigo during the 1980's before pursuing a media career.
This involved broadcasting on 3AW, including AFL football and the 2000 Olympic Games.
He was approached in 1996 to move to Perth where he took the network's struggling station, 6PR, to ratings and business success. Following that, he brought his growing family back to Melbourne and was CEO at 3AW until 2014.
Upon leaving the media, Shane worked closely with the Archbishop of Melbourne in a Communications Advisory role before joining Xavier as Director of Operations and Community in 2020. This role oversees the business functioning of the College and the vital community aspect which seeks to ensure that all members of the Xavier family are connected and involved.
Shane was a member of the College Board for eight years before joining the College Executive.
 Ms Kathleen Upfold
Director of Connection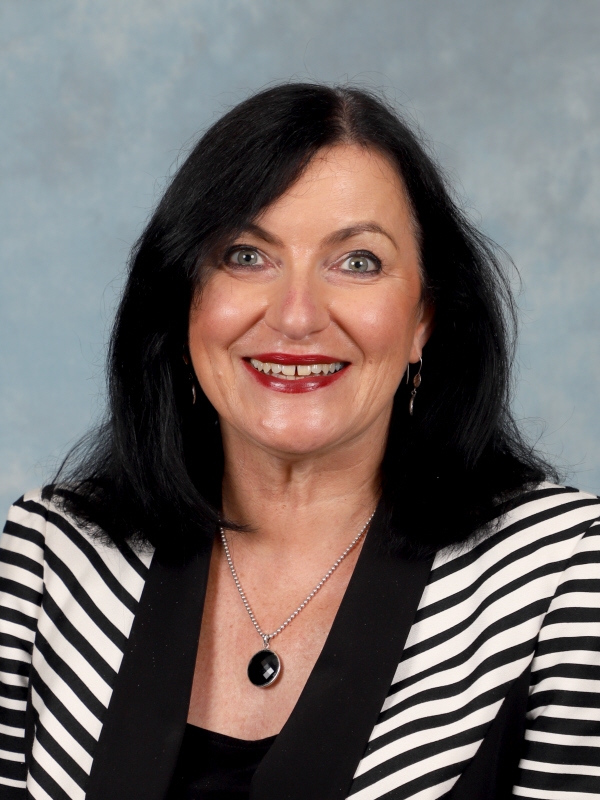 Kathleen is the Director of Connection at Xavier College overseeing Enrolments and Transition experiences for students, primary, secondary and boarding.
Kathleen has over thirty years experience in education across a variety of settings primary and secondary, coeducation, single sex boys and single sex girls schools. She has taught Religious Education, English, History and Legal studies through to VCE.
Kathleen has held a range of leadership roles in her time in Education–Head of English, Head of Humanities, Head of Professional Learning, Director of Studies, and Deputy Principal and Director of Campus roles. She has a Masters in Educational Leadership form the University of Melbourne and regularly attends Professional Learning to embrace the rapid pace of changes in Education which can benefit students in their learning and well being, and teachers as educators.
Kathleen has completed the Ignatian spiritual exercises in daily life and has completed the pilgrimage of St Ignatius through Rome, Paris and Spain. She is committed to Catholic education and is an active participant in her parish of Sacred Heart and St Columbas in St Kilda.
Mr David Adnams
Head of Finance and Business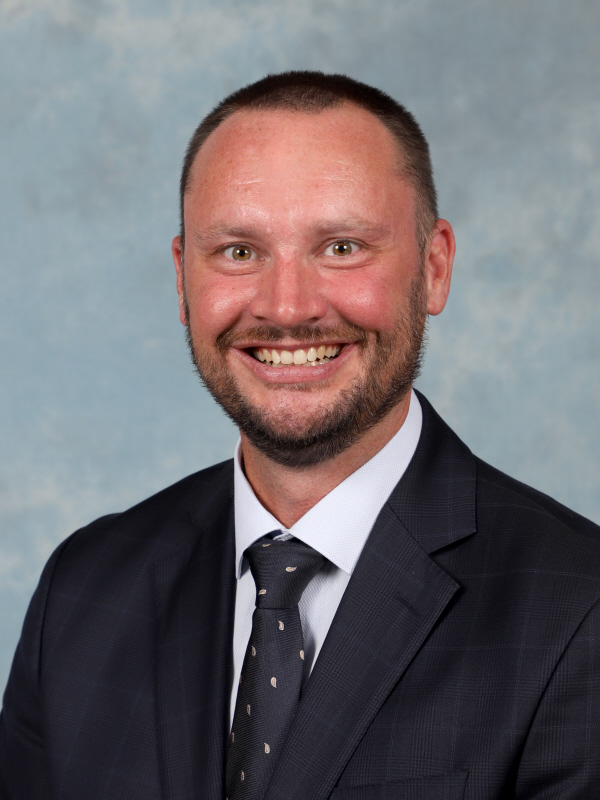 David is a chartered accountant and member of Chartered Accountants Australia & New Zealand (CAANZ), he also holds a Bachelor of Commerce (Accounting & Finance) and Bachelor of Business (Banking & Finance) from Monash University.
After spending 13 years as an accountant at Pitcher Partners in Melbourne, David and his young family moved to Hong Kong early in 2011 where they spent the next five years, with David holding the APAC Chief Operating Officer role for a growing global professional services firm. Upon repatriation to Australia he continued in this role for a further two years before accepting a role as the Chief Financial Officer of a Melbourne based property developer and property services group.
David commenced at Xavier College in April 2020 where he oversees the College's finance function and works closely with other leaders with respect to the operational management and overall governance of the College. In February 2021, David was appointed as the Company Secretary of Xavier College.
Ms Susie Roberts
Director of People & Culture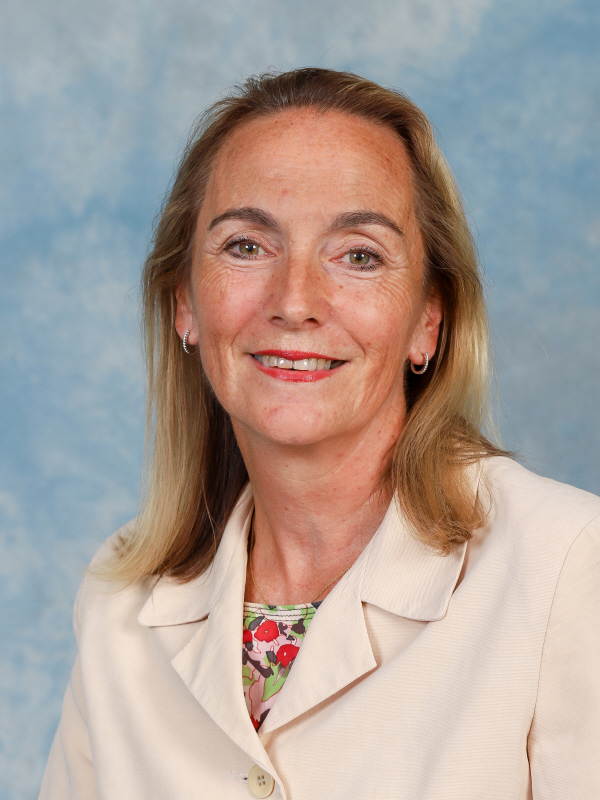 Mr Jeremy Nicholls
Head of Students and Engagement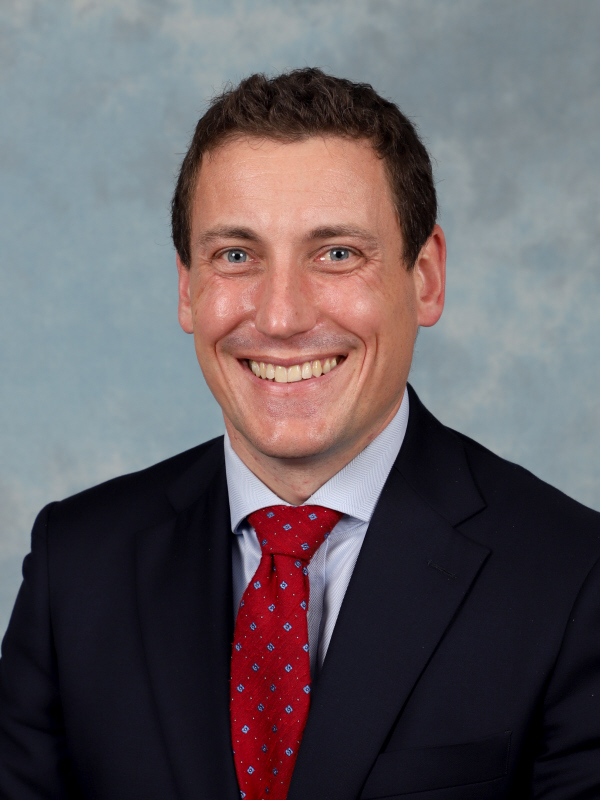 Jeremy Nicholls is the Head of Students and Engagement. In this role he oversees wellbeing, student care and student management at the Senior Campus. This includes leading the House System and working closely with Heads of House and Assistant Heads of House to oversee the academic, social, emotional and spiritual development of students. Jeremy has responsibility across the whole school for respectful relationships and wellbeing curriculum, along with overseeing the personal formation that occurs through Xavier's range of co-curricular programs. He is a Child Safety Lead at the College.
Jeremy feels blessed to work at Xavier and to have been exposed to the Jesuits and Ignatian spirituality. Prior to being Head of Students and Engagement, Jeremy has held numerous positions at the College. These include Head of Students, Head of House, Year 9 and 10 English Coordinator, VCE English teacher and Teacher-in-Charge of Rugby. Jeremy remains a member of the Victorian Schools Rugby Union Executive. Prior to Xavier, Jeremy worked as a Residential Tutor in English and Cultural Studies at Trinity College at the University of Melbourne. Jeremy holds a Master of Education (Educational Management), a Bachelor of Arts (Hons) and Bachelor of Laws (Hons), along with a Graduate Diploma of Education, all from the University of Melbourne. He is married to Sarah, has two daughters, and enjoys nothing more than exploring the 'wonders' of every-day life that emerge through a child's eyes.

Mr Frank Cumbo
Head of Faith and Service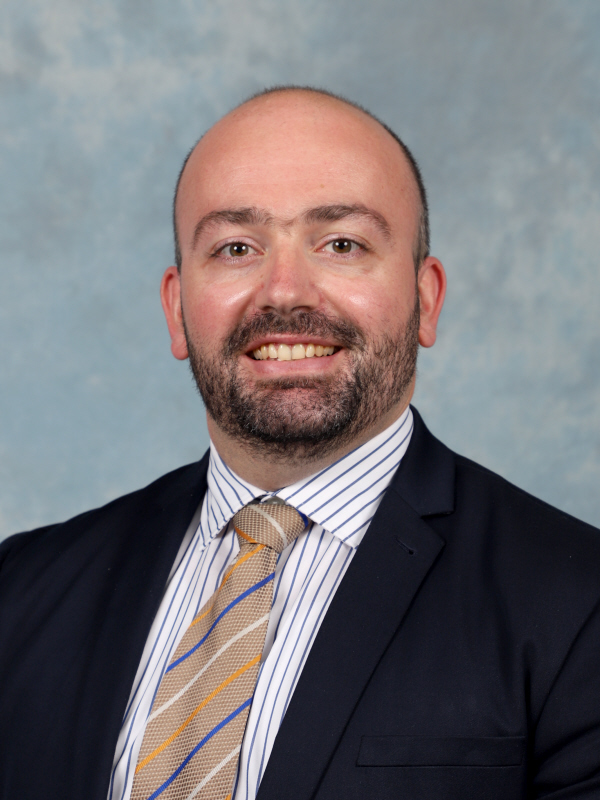 After completing my VCE at Penola Catholic College, I commenced my tertiary studies at Melbourne University, studying a Bachelor of Science with a physics major. At nineteen years of age, I withdrew from that degree to enter the seminary, where I obtained a Bachelor of Theology prior to travelling to Rome to study theology at the Jesuit Gergorian university. Discerning that my life's calling was to teach, but not as a priest, I returned to Australia and began work as Liturgy, Faith and Mission Coordinator at St Monica's College, a position I held for the 12 years prior to joining the Xavier College community. During those years, I also obtained a Graduate Diploma in Theology and a Master of Theology from Catholic Theological College in Melbourne, a Master of Education (Allied School Psychology) and a Master of Teaching (Secondary) from Australian Catholic University and a Certificate of School Management and Leadership from Harvard University. Reflecting on these studies and my many years of work in Catholic education, I see God's hand at work, equipping me with skills and preparing me to devote my full energy, creativity and talents to the role of Head of Faith and Service.
As a proud father and husband, I count meeting and marrying my wife and welcoming our two children as the greatest highlights of the time I have spent trying to discern and follow the will of God. Professionally, my highlights include walking the journey from initial inquiry to full initiation into the Catholic church with five colleagues, attending World Youth Day in Rio di Janeiro and sleeping out with three and a half million pilgrims on Copacabana beach for Mass with Pope Francis and, more recently, developing and delivering an extensive suite of online prayer and reflection opportunities to meet the pastoral needs of students and staff during lockdowns. The deeply relational nature of sharing and celebrating faith means that companionships and friendship have been significant sources of joy and fulfillment in my work to date and I am delighted that they have already featured prominently in my short time at Xavier College.
Mr Greg Gaudie
Head of College Administration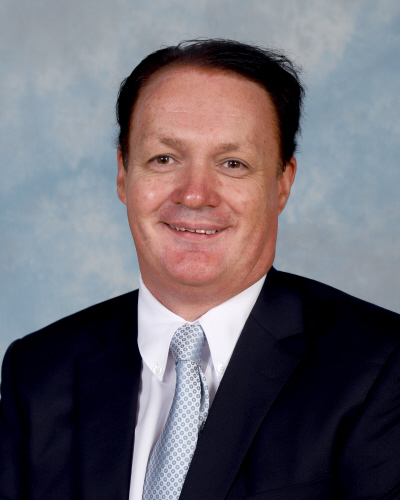 Greg has spent time at all campuses of Xavier College, commencing his journey as a Year 5 Teacher at Burke Hall.  Since then, Greg has undertaken many roles at the College including Deputy Head of both Burke Hall and Kostka Hall.  He is committed to Jesuit Education and has committed many years of his professional life to Xavier College. He has a continued passion for educating and mentoring students and staff to ensure our college has an atmosphere that is respectful and motivating.
Greg is an empowering leader with a proven track record of increasing student achievements and directing teacher professional development. With an unwavering focus on creating a supportive relationship between students, staff, parents, and the community, Greg is a collaborative and resourceful facilitator, as he fosters a school culture where mentorship, relationship building, and advocacy are essential to achieving our strategic goals for Operational Excellence at Xavier College.
Ms Sally Nightscales
Executive Assistant to the Principal