Overall, the XSJN Dinner to support Jesuit Refugee Services was a wonderful evening. The room was full of passionate people who were very supportive of Jesuit Refugee Service and the XSJN. The speakers, with lived experience as refugees, moved and touched us all. We had an Ethiopian musician, from a refugee background, who entertained us and brightened the atmosphere. The food and drinks were lovely, and all the auction items sold successfully.
Eve Lester, from the board of Jesuit Refugee Service, spoke so passionately as well and shared about the current needs through some stories of those assisted. Attendees appeared very pleased and grateful to be together physically and to share in this important occasion.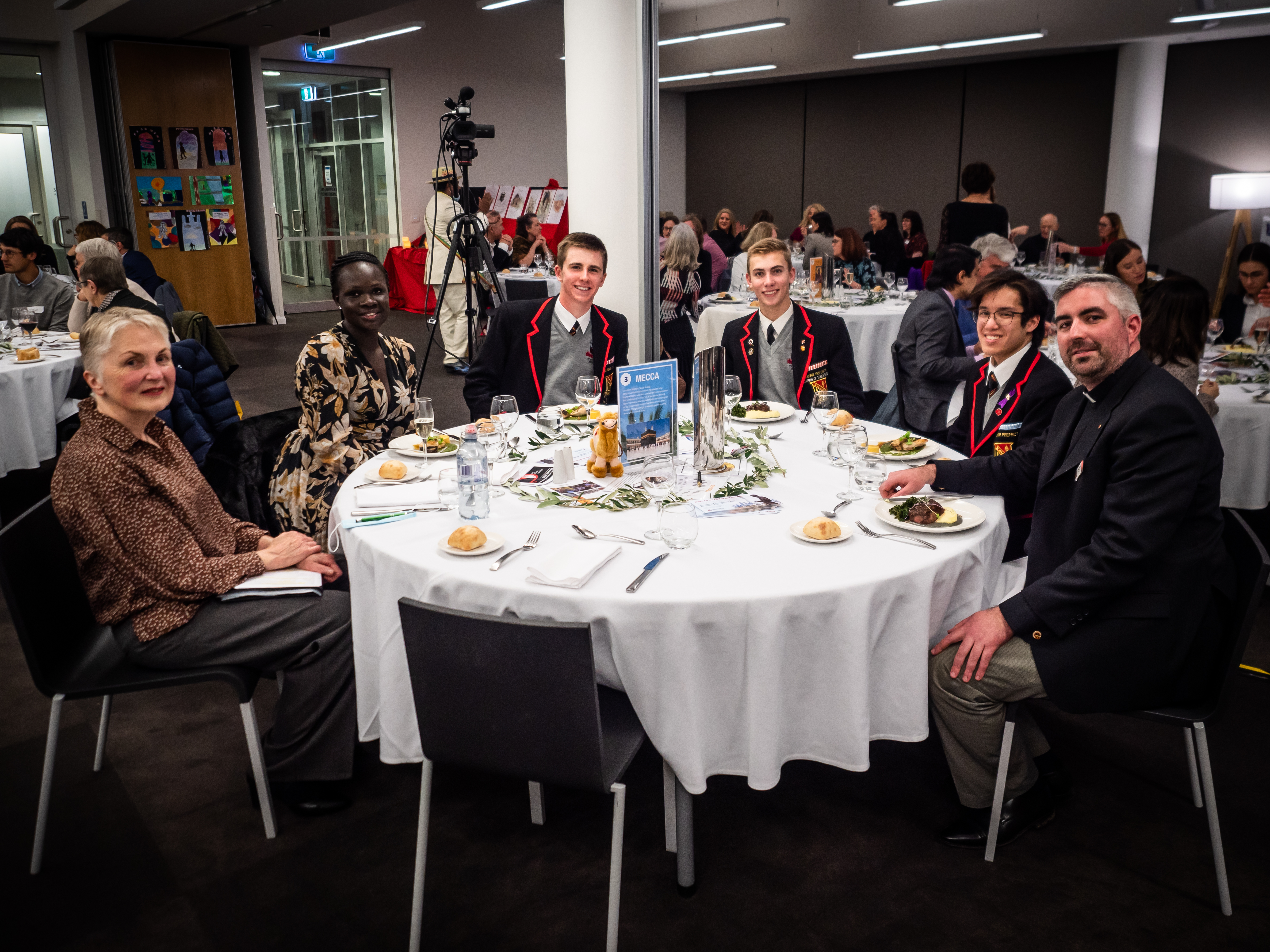 The XSJN Committee is very grateful to all our supporters, Principal and Directors, to the wonderful parents who helped prepare for the function, staff involved, the Working Committee, the student leaders and other students who attended, our Xavier Board and Foundation, Jesuits present, Newman College students, people with lived experience as refugees, and friends of Xavier College.
A joyous event which we appreciated even more so in such uncertain times.