Xavier College is currently undergoing an unprecedented transformation of our structures and built form. It is an incredibly exciting period in our proud history.
In 2019, the College completed its new Strategic Plan – XC150. You can read more about the plan here.
In 2020, Xavier announced a key restructure of the College, centred across two campuses.
From the commencement of 2024, Junior School will be dedicated to Kindergarten to Year 6; and the Senior School will be for Year 7 to Year 12.
Master Plans
Consequently, a comprehensive Master Plan was developed and endorsed that provided the development blueprint for the College into the foreseeable future. Encompassing the entire footprint of the College, the Master Plans for the Junior School and the Senior School ensure that the strategic vision for Xavier is aligned with the purposeful development of the College's facilities.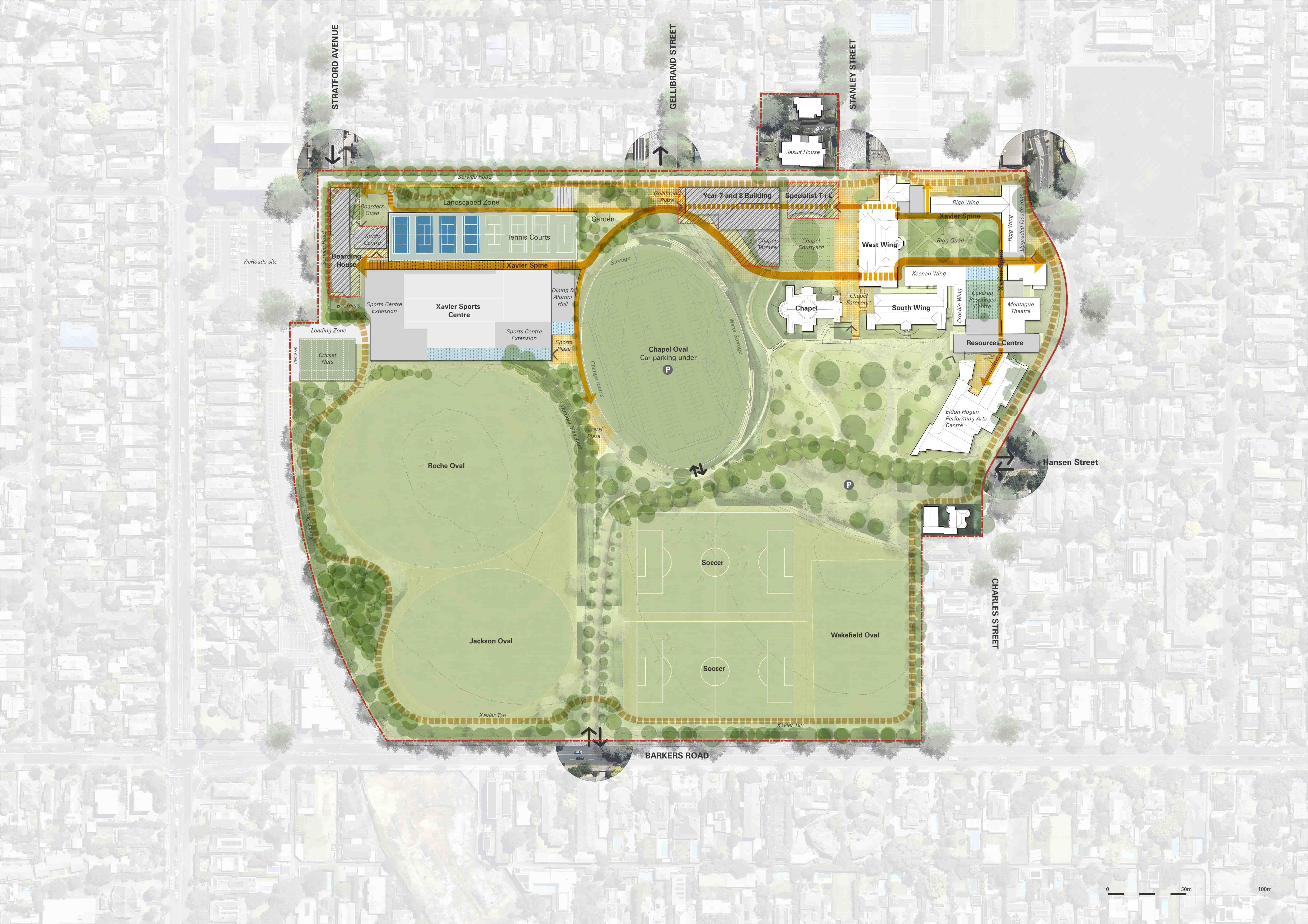 For further insight into the Senior School Master Plan, click here.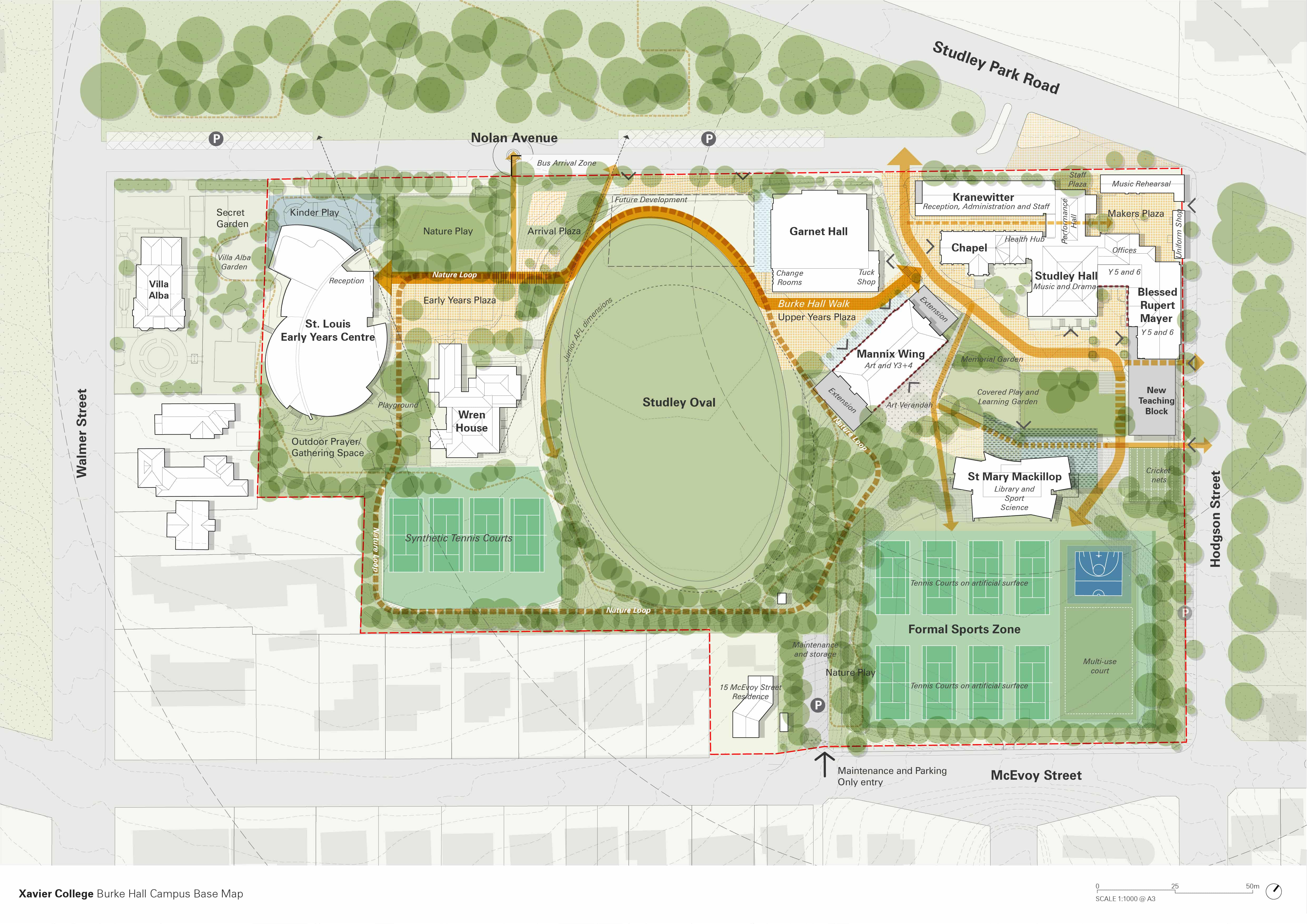 For further images on the Junior School Master Plan, click here. 
---
Our Current Building Program
Fundamental to the strategic shift of moving Year 7 and 8 to the Senior School is the development of a state-of-the-art precinct for these students.
In May 2022, Xavier commenced construction on this exciting new development. Known as the Central Precinct Development Project, this comprehensive building program will also see extensive parking, drop-off and end-of-trip facilities under the Chapel Oval, immediately adjacent to the new Year 7-8 Kostka Building. 
This project commences the entire transformation of the Senior School at Xavier.
The following video provides an overview of the state-of-the-art Year 7&8 Kostka Building, to be completed for the beginning of 2024:
For up-to-date project information, including time-lapse progress videos and building updates, please refer to this link.
Our Future Building Program
Xavier is currently re-imagining many further areas and facilities on our two beautiful campuses. We intend to commence a number of these projects in the near future. These projects include:
Senior School:
A Senior Learning Commons and Library
Sports Complex and Gathering Hall
Music Centre of Excellence
Boarding House
New House areas and classroom upgrades
A Student Services and Wellbeing Hub
Our own 'Xavier Tan' mile track
Junior School:
STEM Research Centre
New Year 3-4 Precinct
Reception and staff facilities
Nature-based play amenities and discovery circuit
For a broad overview of some of the projects envisaged for the Senior School, the following video offers further insights: