Xavier is a Jesuit school. Our inspiration is Jesus Christ, the model of fulfilled human life.
As a Jesuit school, we are guided by principles that call us to:
Protect and develop the whole person
Form men and women of faith to work for justice in the world
Pursue excellence in humanity
Seek discernment and wisdom
Engage critically in the world
Strive for the Magis (depth)
With this as our bedrock as a Jesuit school, Xavier is resolved to bring all facets of our Strategic Plan XC150 to life. This belies a determination to deepen our capacity and to improve our potential by asking questions of ourselves and of others, such that we might learn from other excellent practitioners in education and in humanity and so positively inform our own beings, individually and as an organisation, so that we purposefully grow.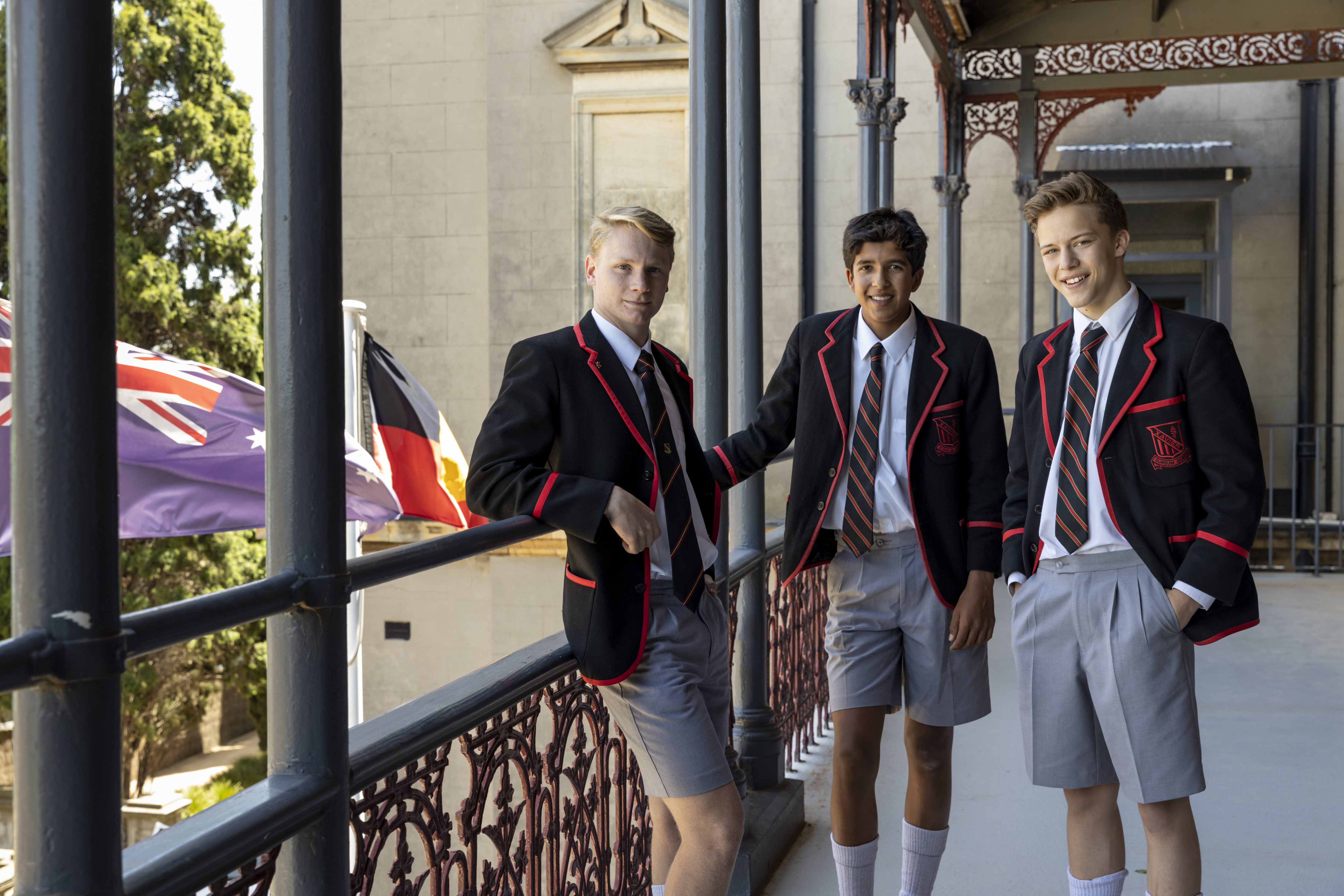 A Xavier education has the development of our students at the centre or heart of all that we do. Through their journey at the College, we strive to provide learning experiences that are substantial and inspiring. We seek to form their character through our Jesuit lens and their understanding of these qualities. Therefore, throughout their journey at Xavier, we strive to form exceptional Graduates who are:
Authentic by their integrity, inquiry, reflection and conscience
Spiritual through faith, hope and love
Positive in their action, their diverse intelligence and competence, their leadership and accomplishment
Inspiring, courageous and committed in making a difference in the world
Resilient, embracing vulnerability and diversity and thriving on challenge and adversity
Empathetic, compassionate, with generous hearts, who value community and act for and with others
A Xavier education is different.
As many schools might offer in their programs, our education is holistic – striving to develop student capacity and understanding across academic, physical, cultural, spiritual and personal metrics.
However, at Xavier, we go deeper.
We educate our students to be inclined to be men for and with others, that they might engage critically with the world with depth, that they be attuned to act with conscience and compassion, in order to make a positive and uplifting contribution to the world and humanity.
We educate through the head, the heart and the hands. We are building visions.
A Xavier education is of and for the world.
A Xavier education is different … and it is very special.