Sport plays a significant role in the life of a Xavier student. Xavier Sport involves education through sport, about sport, and participation in sport furthering the Ignatian educational philosophy of developing the whole individual.

The Sports Department provides a unique, participation-based, challenging and rewarding program for all students across the College.

Participation in sport at our College provides an equal opportunity for students to experience fun, enjoyment and a measure of success for all whilst participating in sporting activities commensurate to their physical, mental, social, emotional and skill development, that is from friendly competition up to elite level.
Sport, health and physical education programs are supported by the Xavier Sports Centre at the Senior School which includes a heated 25m indoor pool, high performance weight training room, two basketball/netball courts, an indoor cricket area and a total of nine outdoor floodlit synthetic tennis courts. Further to these facilities, there are a number of outdoor ovals, pitches, courts and nets which are used regularly as part of our expansive program.
The Senior Sports on offer to students are: 

Summer - Aquatics, Badminton, Cricket, Futsal, Rowing, Sailing, Table Tennis, Tennis, Touch Football, Triathalon, Volleyball
Winter - Akido, Basketball, Football, Hockey, Rugby, Soccer, Winter Table Tennis, Winter Tennis, X-Country
Spring - Athletics, Snowsports, Water Polo

Xavier is a founding member of the Associated Public Schools of Victoria competition (APS). Students in Years 5 - 12 compete in the weekly competition against 11 other schools.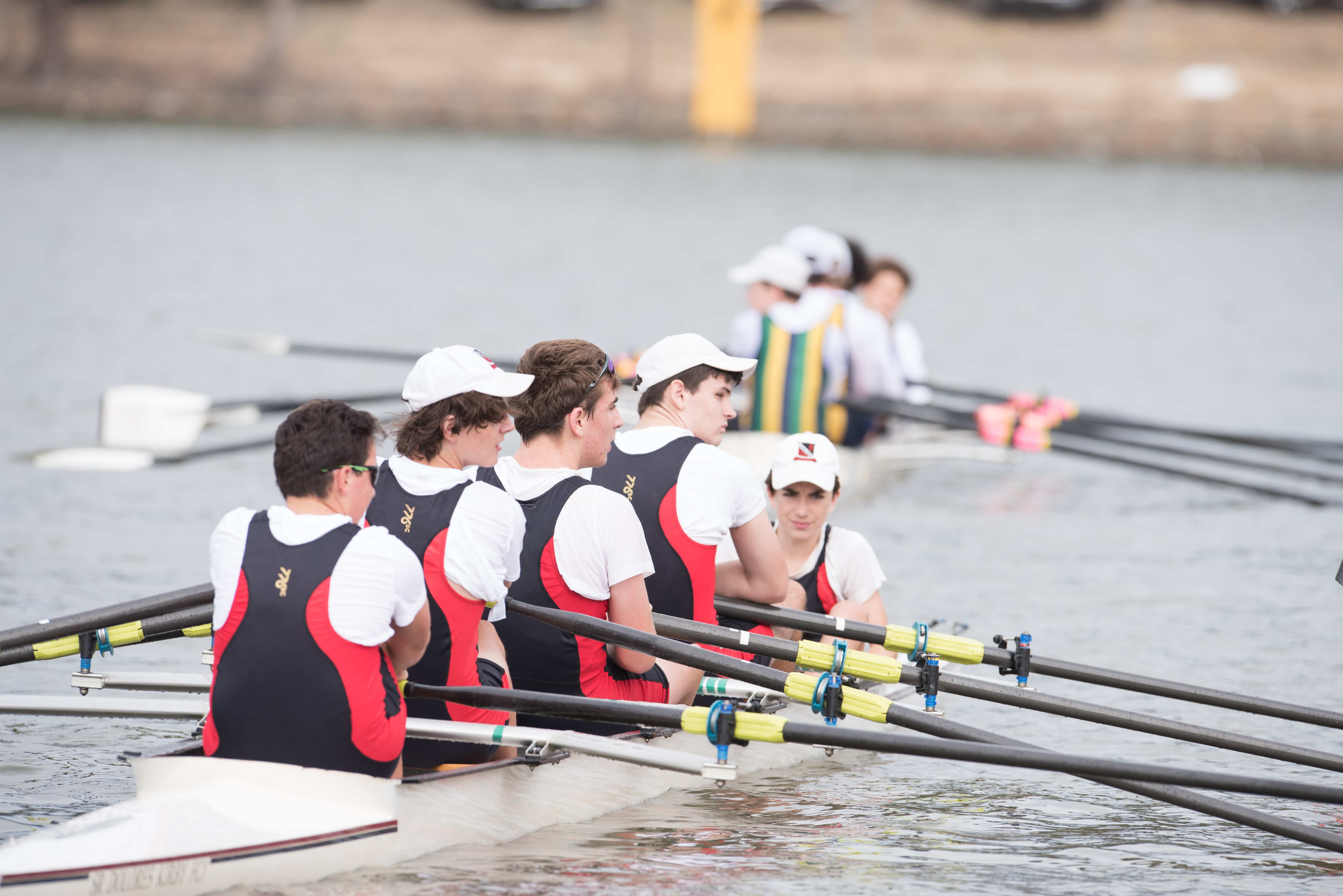 Xavier College has a proud Australian Rules Football history with over 130 students going on to play at the VFL/AFL level since 1899. As a College, over 750 students play weekly in the winter football season each year.

Many of our sport programs have professional coaching staff aligned to each sport and in 2023 we welcome Jobe Watson as our Head Coach of our 1st XVIII. 

Notable Old Xaverian AFL players include Luke Ball, Dan Hannebery and Josh Kennedy, and more recently, Bailey Smith, Jack Silvagni, Dan Howe, Changkuoth Jiath, Willie Rioli, Sean Darcy, Tex Wanganeen and Laitham Vandermeer.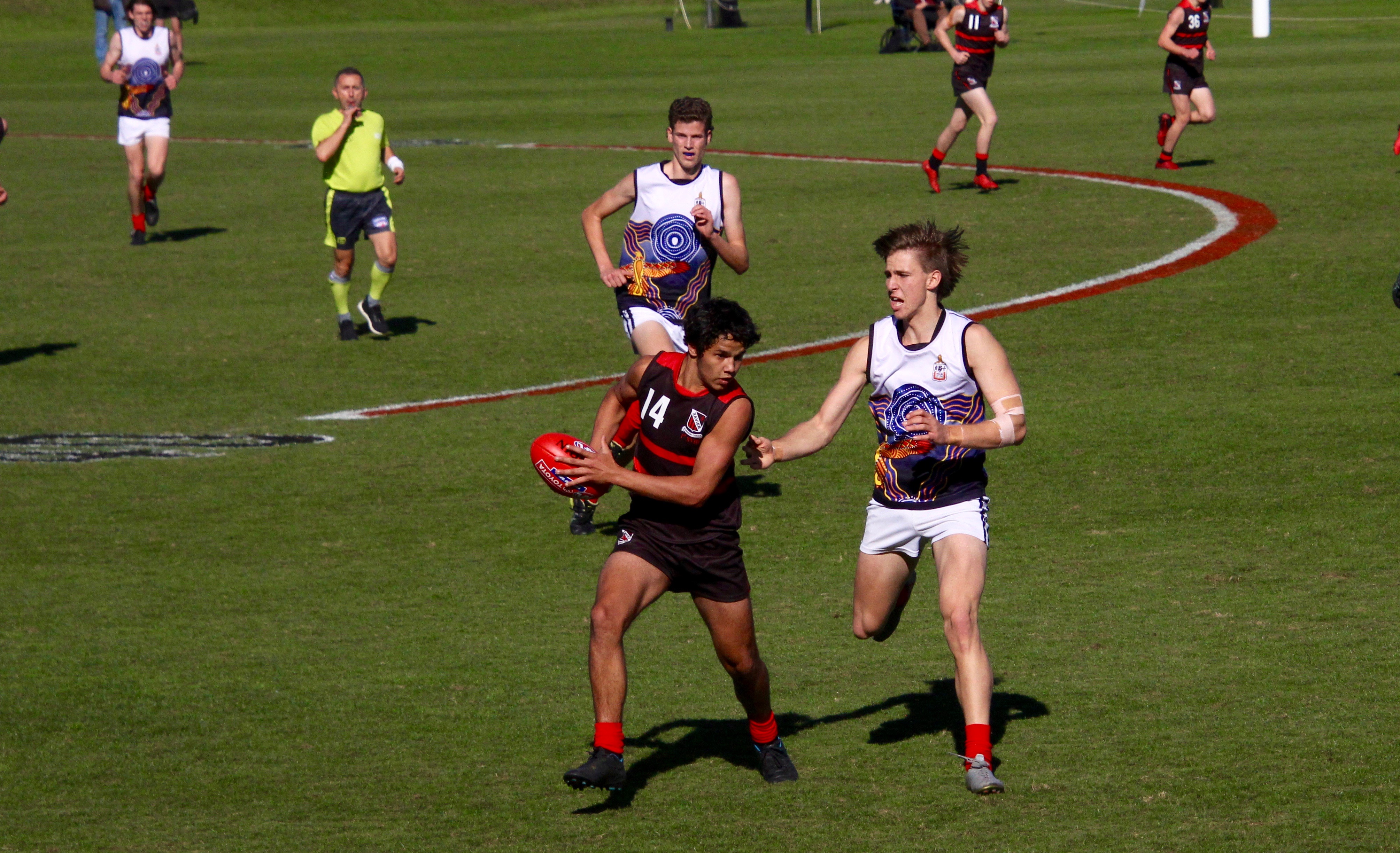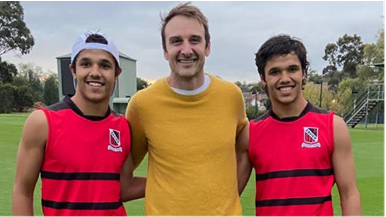 We wish our four 2022 AFL draftees all the best as they enter the AFL system for the new 2023 season. 
Alwyn Jr and Jayden Davey (Essendon Football Club) (pictured above)
Jack O'Sullivan (Hawthorn Football Club) 
Ollie Sestan (Melbourne Football Club) 
Sport at Xavier furthers the Ignatian educational philosophy of developing the whole individual.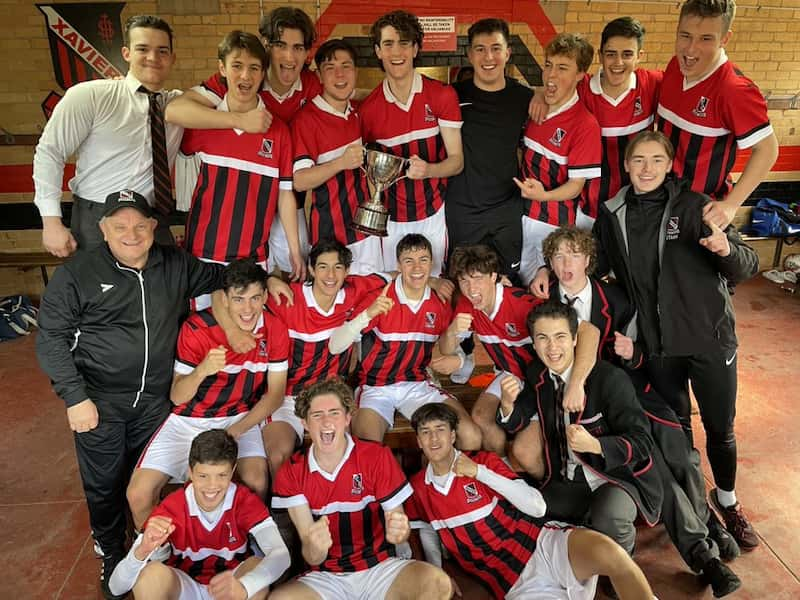 Year 5 - Year 8 Sport
Throughout this program we strive to offer a sequential and diverse range of activities to assist the students' development of technique, skill level, game awareness, sportsmanship and encourage a lifelong love of sport.

Within the program students participate in a specified weekly training session under the guidance of high level coaches who provide specific feedback to assist individual and team performance.

Students have access to the School Sport Victoria pathways programs allowing an entry point into elite state competitions. This is in addition to the weekly competition within the APS competition that ensures a high level of competition and outstanding facilities.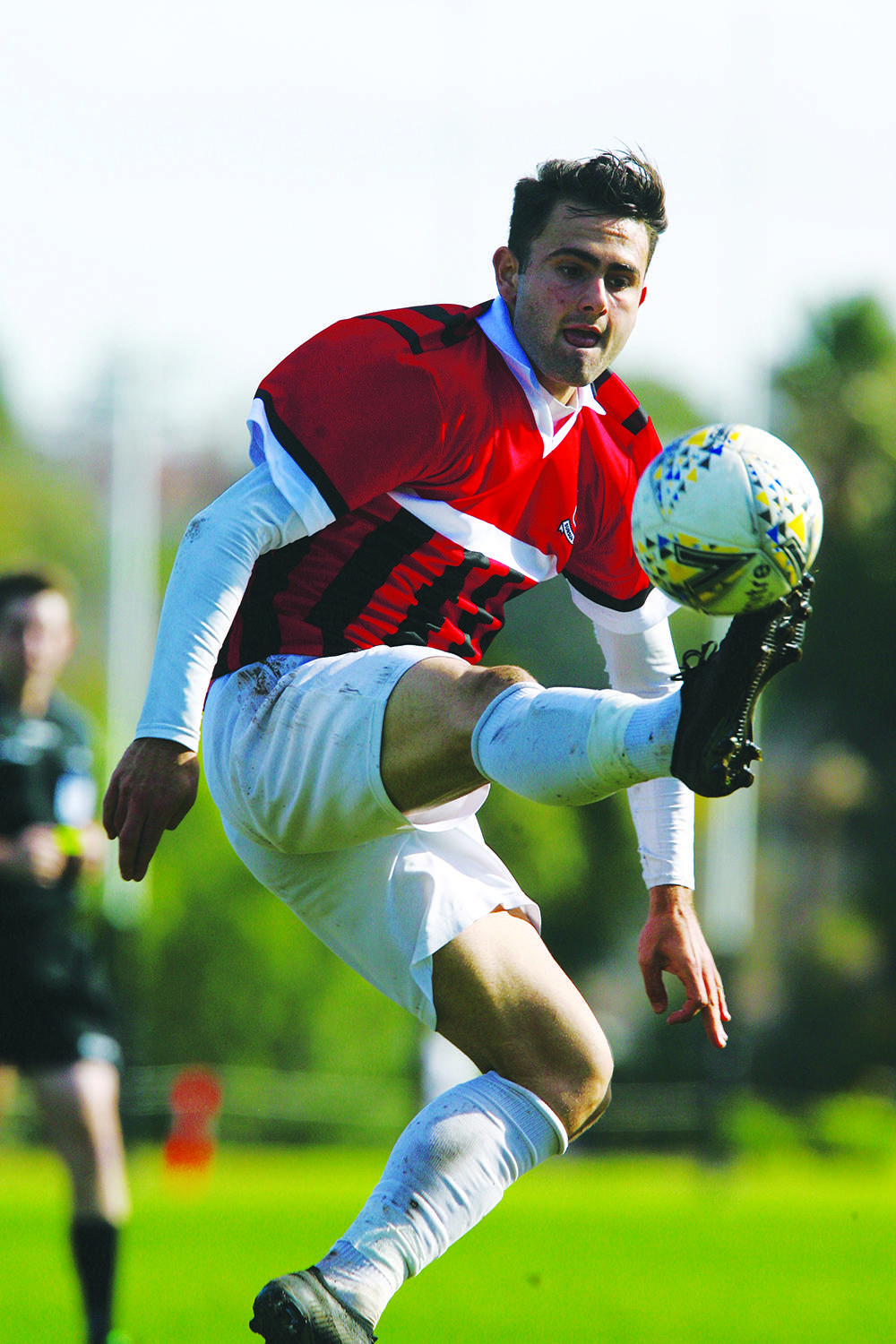 Early Years Sport
(Prep - Year 4)
The Sport program at Early Years is one of depth and diversity, with many offerings that ignite the enthusiasm of the students. From the summer favourites of cricket, tennis and hip-hop dance through to the winter staples of football, netball, soccer and basketball, all students from Prep through to Year 4, have an opportunity to participate in a wide range of engaging activities.

Sport at the Early Years is designed to develop each student to their fullest capacity in terms of their fundamental motor skills, game-sense and fitness.  Importantly, this is all done in an environment that is fun, inclusive and student focused.

The Early Years Sports program is also intended to prepare the students for their future sporting pursuits.  In addition to this, there are opportunities for the students to represent the school at APS athletics, cross country and swimming.