We believe that learning inside the classroom is only half the equation. To truly understand something, students must experience it. That's where Expeditions come in.
At Xavier, an Expedition is defined as 'a journey with a purpose'. From connecting closely to our local environment to exploring far away places, Expeditions are experiences that are tailor made to unlock understanding and broaden students perspectives on the world around them.
All Expeditions are guided by these 7 principles…
Student Centred
Authentic and Inspiring Experiences
RISKsmart
Culturally Connected
Sustainably Active
Curriculum Supported
Operationally Effective
We seek to achieve…
EXPEDITIONS seek to challenge convention and to be bold in our endeavours.
EXPEDITIONS seek to bring the ASPIRE graduate qualities to life.
EXPEDITIONS seek to captivate and form the head, heart and hands.
EXPEDITIONS seek to transport classroom learning to the real world.
EXPEDITIONS seek to explore, discover and care for our Common Home.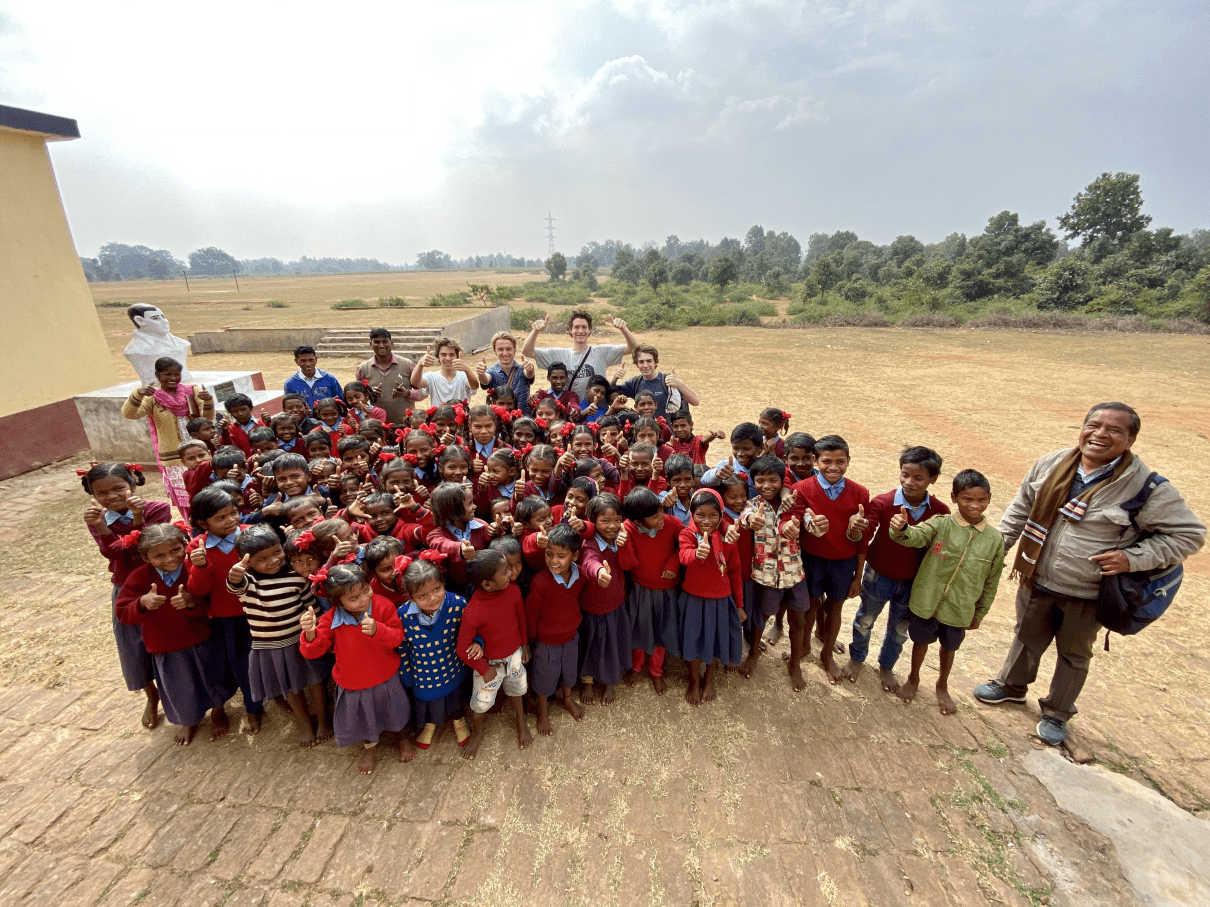 As a College, we are seeking to break new ground in the area Experiential Learning. We have reimagined and developed our Experiential Learning across the entire College. But all great adventures need a map. This is ours…
---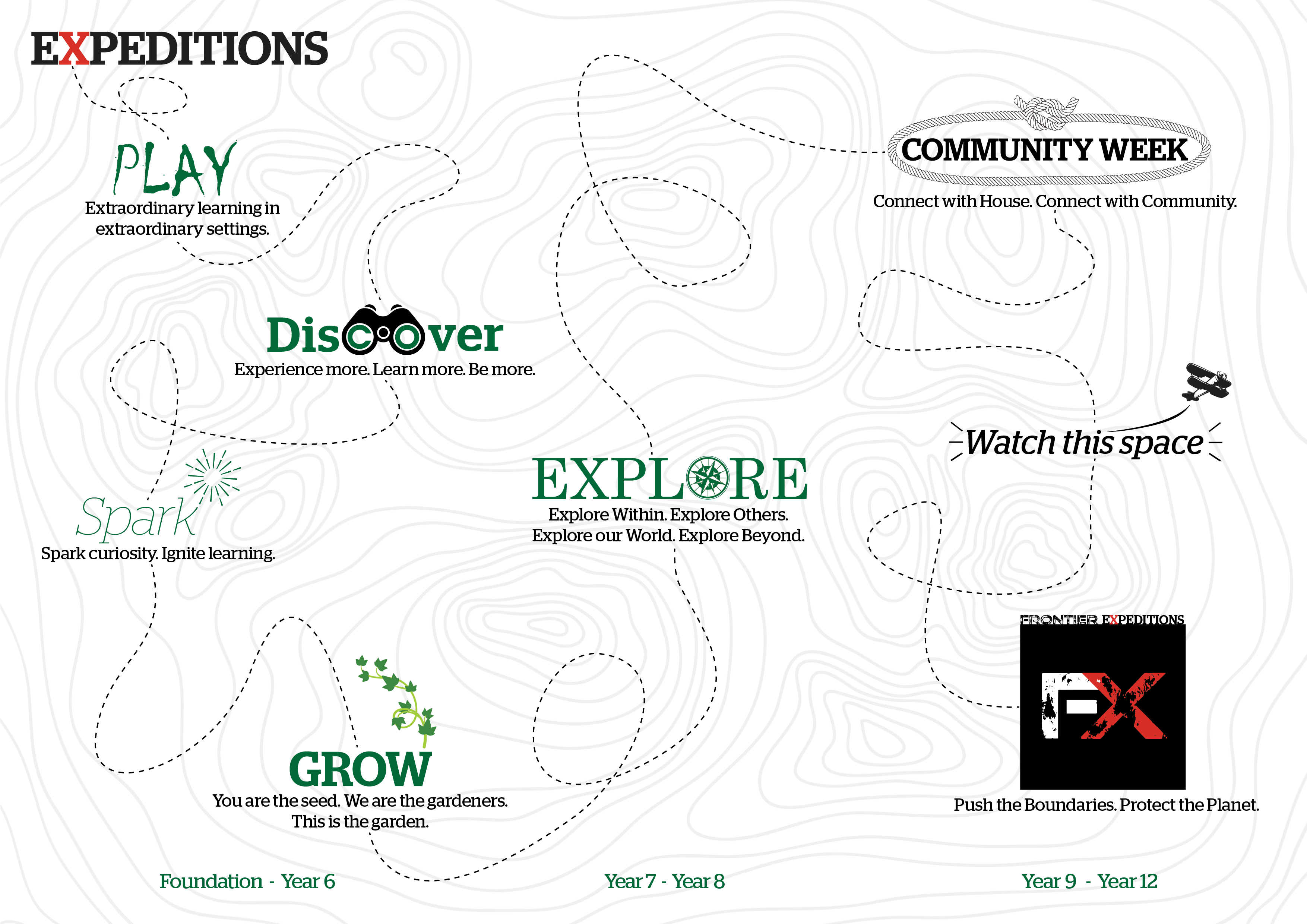 Kindergarten – PLAY – Extraordinary learning in extraordinary settings
With the develop of reimagined nature play spaces at the Burke Hall, our kindergarten immerse themselves in nature every day.
Prep to Year 2 – DISCOVER – Experience more. Learn more. Be more.
Closely linked with what they are learning in the classroom, students have timetabled Outdoor Learning Lessons with a specialist Outdoor Learning teacher. Come rain, hail or shine, students our out discovering, experiencing and learning more.
Year 3 and Year 4 – SPARK – Spark Curiosity. Ignite Learning.
We are blessed to situated next door to a National Park. Continuing with their regular specialist Outdoor Learning classes, our students explore and build a close connection with our locals lands and waters.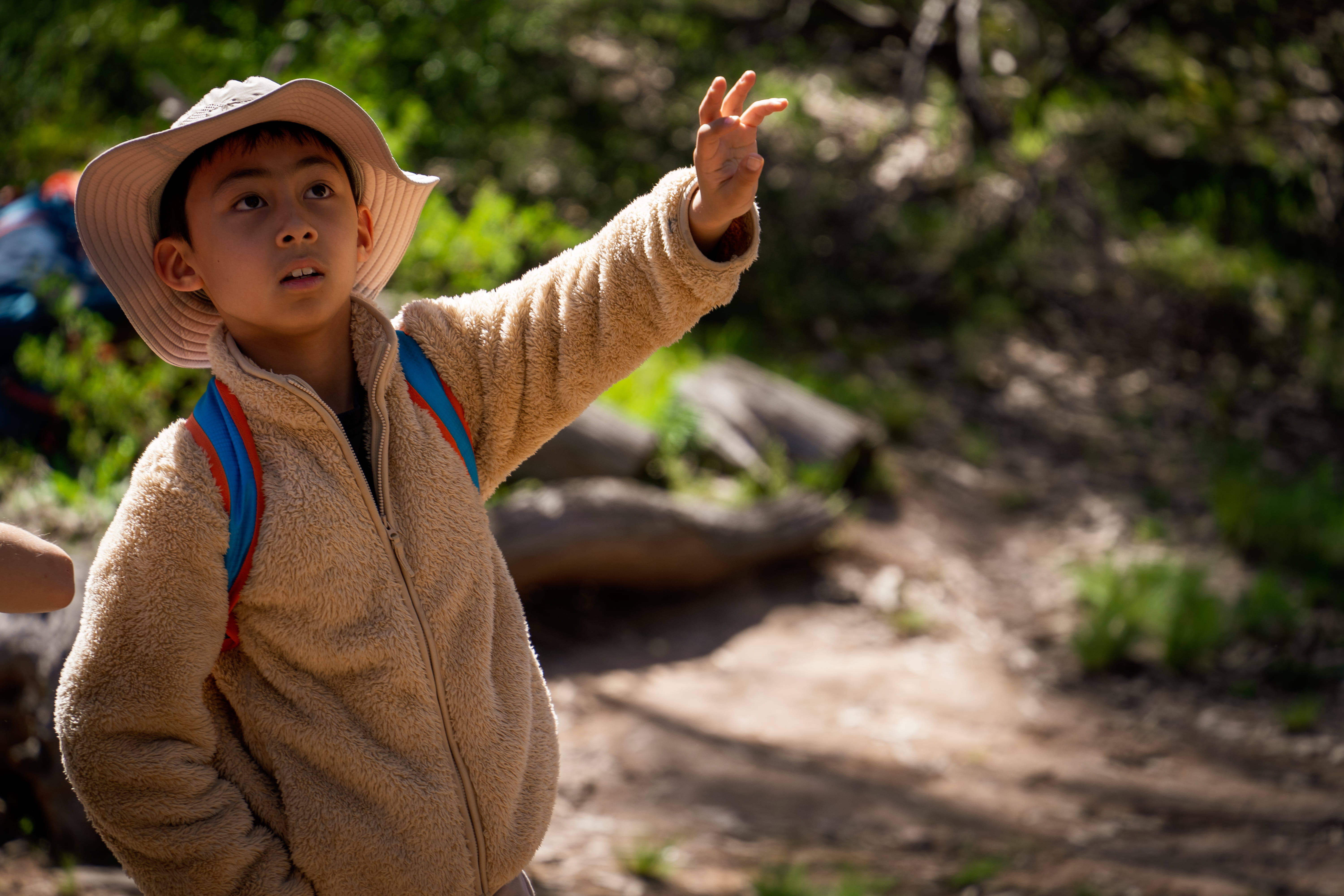 Year 5 and 6 – GROW – You are the seed. We are the gardeners. This is the garden.
Burke Hall is fertile soil. This program has been explicitly designed to encourage growth in our students.
We explore a range of themes such as being 'Planted' in a new place to building resilience during 'Stormy Weather'. We have a number of experiences to deliver these key messages including camping under the stars in the Rubicon Valley, overnight adventure challenges near Lake Eildon and much more.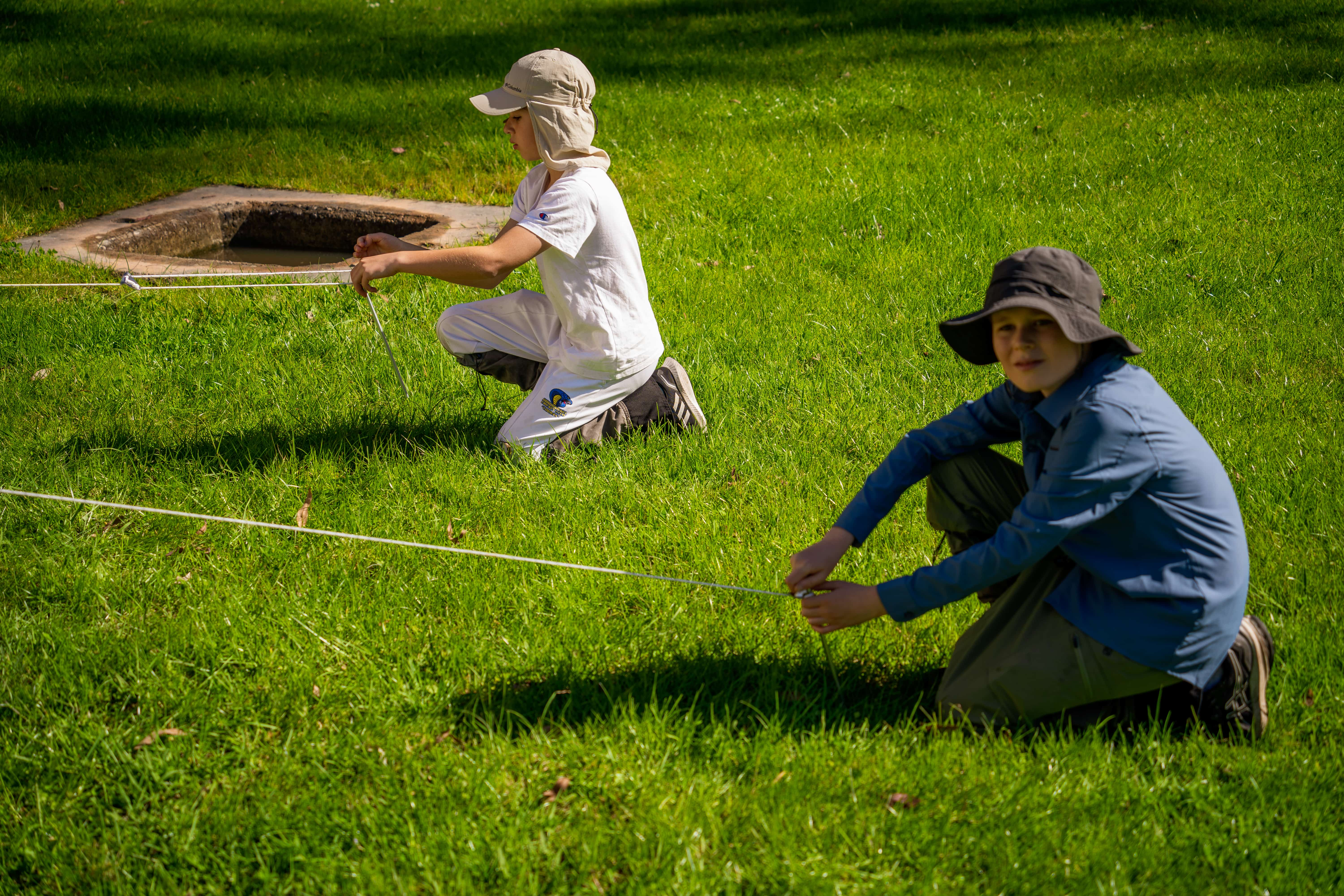 Year 7 and 8 – EXPLORE – Explore Within. Explore Others. Explore our World. Explore Beyond.
We know this can be a challenging time in the life of our students. Design specifically for students in Year 7 and 8, the Explore provides a vast array of experiences for students to explore the 'map of life'. At the heart of the Explore program is the ASPIRE compass, a practical and dynamic model to assist students to reorient themselves if they get lost and set a new direction.
Included in this program are signature Victorian Expeditions including a self-supported river journey on the Dunghala/Murray River and adventuring in the mountains of the Gariwerd/Grampians National Park.
Year 9 and 10 – COMMUNITY WEEK – Connect with House. Connection with Community.
The House system at the College, is a significant part of the whole Xavier experience. When moving into Year 9 students join a new House community. Community week is designed to provide opportunities and experiences to turn their House into a Home. Students head away with only their House to a range of different destinations around Victoria and engage in a number of adventurous activities including bushwalking, rock climbing, white water rafting, mountain biking and many more.
'Watch this space'. We are also in the process of developing a ground-breaking Experiential Learning program that will place students in a diverse range of environments both nationally and internationally. More to come soon!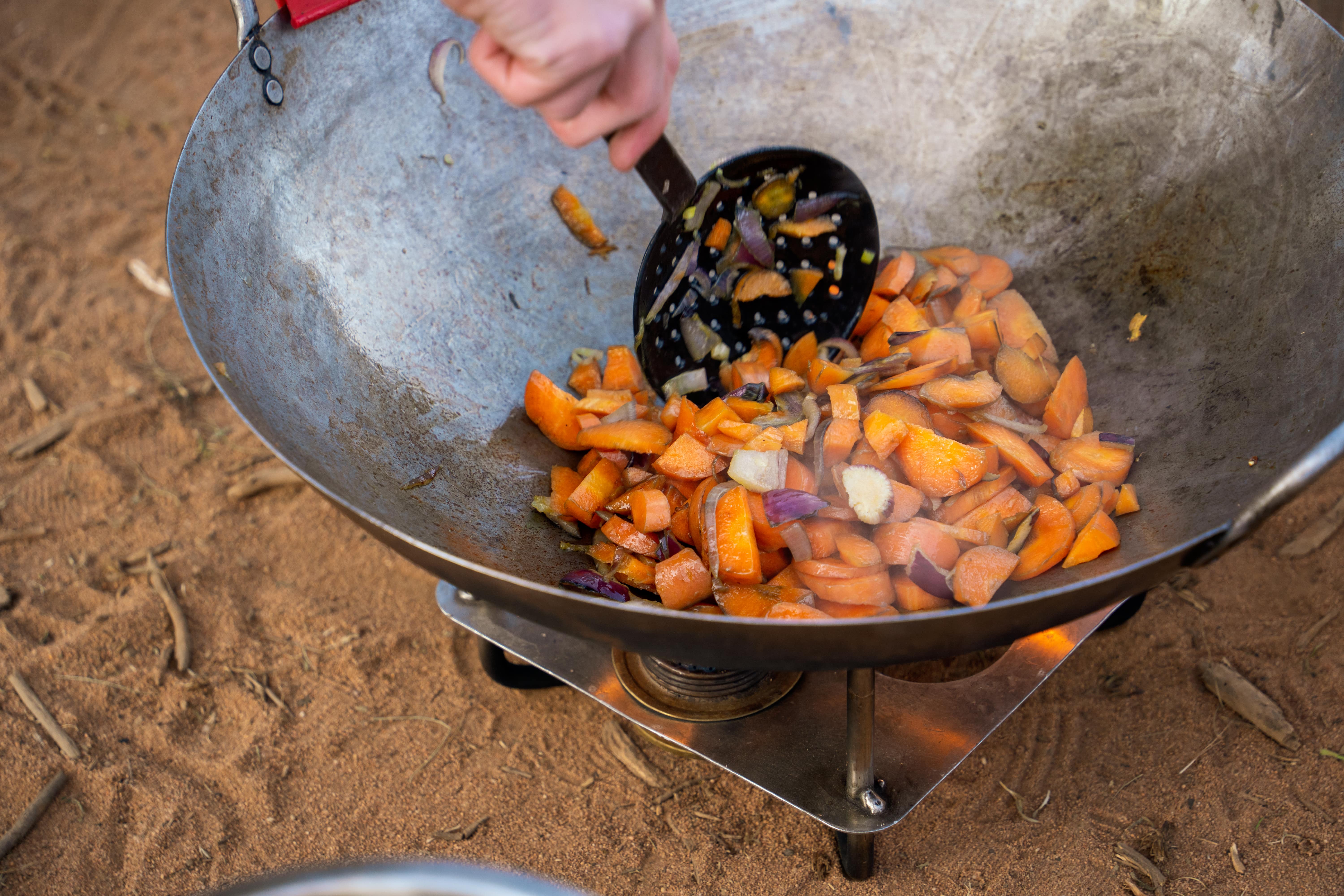 Year 9 to Year 12 – FRONTIER – Push the Boundaries. Protect the Planet.
As the name suggests, this program is open to any student the Senior Years with an adventurous spirit and a passion in protecting wild places. Primarily this is a student led program whereby the students identify landscapes to explore, both in Australia and Internationally, and seek ways to promote their protection through a range of initiatives. In essence, 'Protect your Playground'.
Come join the adventure. There is a whole world waiting for you to explore…