In 1998, Michael Aldcroft began his journey at Xavier as a Year 9 and 10 Mathematics teacher.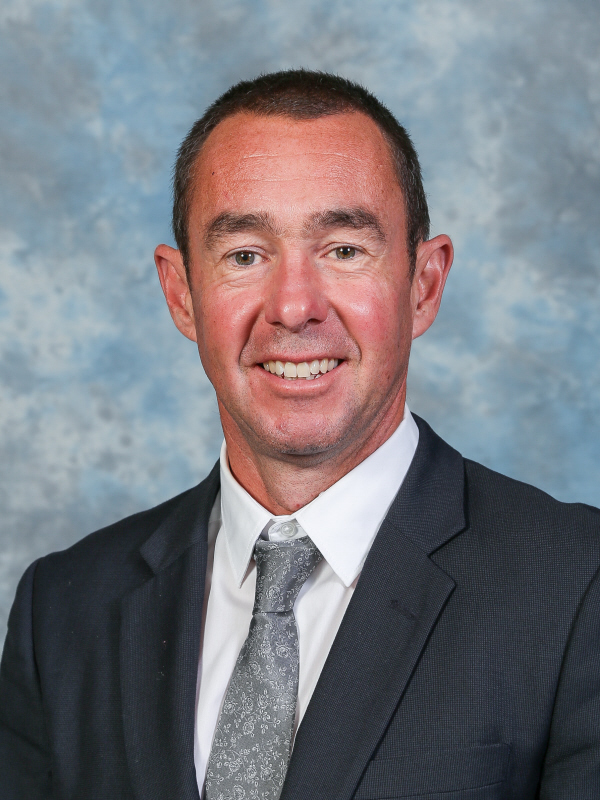 Throughout his time at the College, his enjoyment of teaching and pastoral care has continually evolved. He is now the Head of Student Culture at Senior Campus, working closely with the Assistant Head of Students, Geoff Glue, together with the Pastoral team. "I have learned my craft, as a teacher, from the most amazing colleagues and mentors and I have been lucky enough to work with some incredible young people," Michael said.  
Michael's role looks to develop strategies to progress the social and emotional wellbeing of our young people, with a focus on healthy masculinity. Michael hopes to bring to students a love of learning and to look at the world with a sense of wonder and to make a positive difference. "There is a real 'soul' to our school that is evident in the school spirit of our students, and the care that our staff show to the boys they shape," he said. "This is constantly inspiring".
This mindset inspired Michael to form a Student Voice Committee at the Senior Campus, which provides a safe and open forum for students to come forward and articulate their vision for the College. The committee now has over 30 regular contributors with representatives from Years 9-12.
The Student Voice Committee aims to:
Provide opportunities for students to have an input on a positive and safe school environment
Provide opportunities for students to have a say on the policies, services, systems and programs with which they interact
Provide opportunities for a greater level of student participation in the decisions that affect them
Director of Senior Campus, Michael Ilott, has been pleased to see the committee come to life. "In our quest to continually to challenge our students to challenge themselves, our focus on 'new' and healthy masculinity is asking the students to look within themselves as a means of developing how they relate outside themselves," he said.
Some of the projects underway include quiet study and meditation spaces, a review of house carnivals, and updating student communication infrastructure.