The Teaching Journey of Rob Shinners, Head of HPE at Kostka Hall Campus 
Rob Shinners grew up as the youngest of six children with what he describes as a "stoic, Irish Catholic father". He and his siblings were educated at St Mary's Primary School and St John's Regional College in Dandenong.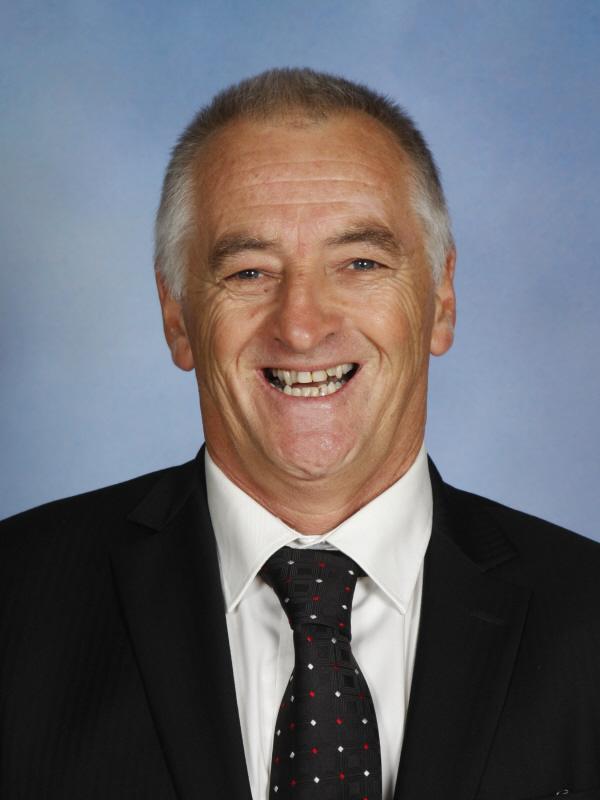 Despite his almost 35-year commitment to the profession, Rob's path did not always point in the direction of teaching. His 'Plan A' in life was to become a professional football player. In 1979, Rob was recruited by North Melbourne Football Club where he played for four years, notching 80 Reserves games and one night game against Melbourne Football Club in 1982. 
'Plan B' fell into action in 1987 when he was employed into his first teaching role at St John's College Dandenong. During his 13 years there, he taught Health and Physical Education (HPE), Science, English, Maths and Humanities, and also held the positions of Sports Master and Head of HPE. 
In 1999, he arrived at Xavier College's Kostka Hall Campus, where he continues to teach as Head of HPE 20 years on. During his time at the Brighton campus, Rob has introduced water safety days before school camps, established the Rock and Water program, the Gymnastics program, the Deep Learning and Animated Learners project and integrated Game Sense into the curriculum. 
Around 10 years ago, a close friend and colleague of Rob's was diagnosed with a brain tumour that required life-saving surgery. "On a recuperative holiday in Inverloch, I witnessed him jump into a river and nearly drown," Rob recalls. "He had forgotten how to swim because part of the premotor cortex component of the brain had been removed." 
One year on, Rob witnessed his colleague in that same river in Inverloch, but this time having re-learned the skill. "[It was] amazing [to see how] he had exercised brain plasticity," Rob says. "He had re-wired his brain to be able to swim". 
For Rob, this personal experience sparked an interest in the brain and its connection to movement and exercise. Around a similar time, he heard an American lecturer, Jean Blaydes Madigan, speak at the ACHPER (Australian Council for Health, Physical Education and Recreation) conference about Action Based Learning. Rob recalls her address as being "inspirational". With his interest growing, Rob went on to read John Ratey's Spark, John Medina's Brain Rules and John Doige's The brain that changed itself. And with these ideas, he returned to the College and implemented his learnings into the area of HPE at Kostka Hall Campus. 
He describes his journey at Xavier as being "unforgettable" and "full of challenges and delightful outcomes". He hopes to complete a Master's degree in Neuroscience when he turns 60 in two years' time. 
"A society grows great when old men plant trees whose shade they will never see," he says.