Building Genuine Connections through Service
Service is an inherent part of Xavier College, not only for students, but also for parents, staff, Old Xaverians and members of the wider community.
Three years ago, Xavier parent Mandy Salisbury and her family connected with a Tamil asylum seeker family in Dandenong through the Brigidine Asylum Seeker Project Conversation and Companionship Program. The initiative connects families with newly arrived asylum seekers, proving a network of additional support and comfort as they settle into a new country. Mandy and her son Darby (now in Year 12) have remained in close contact with the family since being linked.
Just recently, Mandy received a phone call from the eldest son of the family, asking for her assistance to write a speech for his nomination for School Captain. "It was a really special moment," Mandy said. "What an amazing young man he has turned out to be, and what a privilege it has been to witness the journey with this family".
"The act of volunteering has given me back so much more than I could ever contribute. I have made new friends, come to understand the asylum seeker and refugee issues at a very personal level, found a work opportunity, have used the experience as inspiration for my Master's thesis and have been able to share my experiences with so many people".
Fellow Xavier parent Kylie Cohen engaged with the Education First Youth Foyer Mentoring Program, taking on the role of 'Mentor'. The initiative supports young people who would otherwise be without accommodation to develop life skills that enable self-sufficiency.
Since becoming involved in the program, Kylie and her mentee found a connection through cooking and a love of dogs, spending their time together walking, talking and having a 'cuppa' on the way. They also share a goal of setting up a herb garden to use in their cooking, and have been sharing their gardening experiences with each other. "I feel really positive that this is a wonderful way to share and encourage opportunity with young people that may not have had support to do so previously," she said.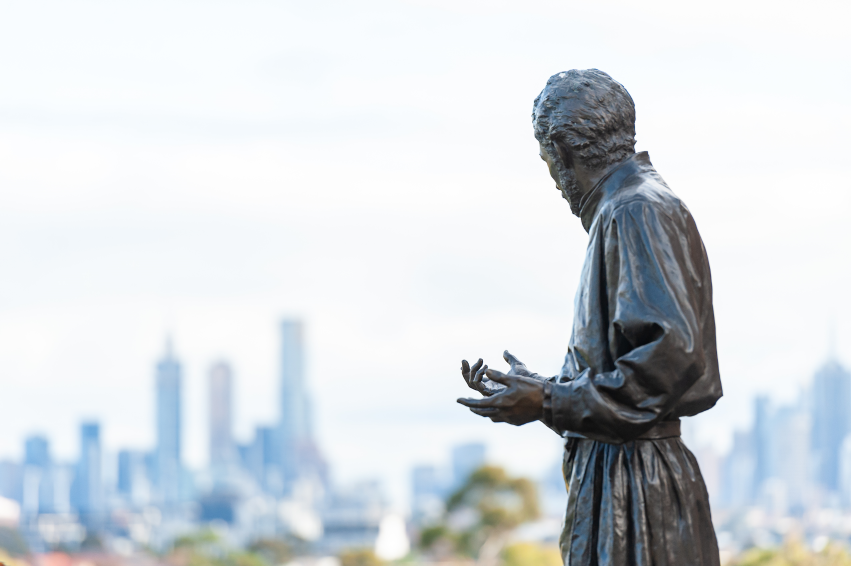 264 members of the wider Xavier community are active members of the Xavier Social Justice Network (XSJN), regularly and generously spending time with those living on the margins. If you would like to volunteer with the XSJN, email xsjn@xavier.vic.edu.au.