Jo Lynch - McAuley Community Services for Women
As a Xavier parent, I always enjoyed all the opportunities to volunteer with school-associated activities and I have made many lasting friendships along the way. Joining the XSJN has enabled me to continue to volunteer as a past parent. 
I started off with Free to Feed. This is an organisation that provides cooking classes given by refugees and asylum-seekers. Volunteers provided support in facilitating the classes as the participants learnt how to make all the delicious dishes and then sat down together to enjoy the feast they had created and hear the story of their instructor and how they found their way to Australia. Unfortunately, the COVID-19 pandemic had put a stop to the classes, but the talented cooks were able to change to an alternative model, making means that could be delivered. Since then, Free to Feed has moved to larger premises, resumed the classes and also offers corporate catering, It has been so successful that volunteers are no longer required. A cooking class voucher makes a perfect gift by the way! 
The XSJN truly is a network. Maria, a volunteer at Friday Night School, told me that a mother brought her children along every week and always brought delicious homemade Ethiopian treats to share. Maria wondered if we could link Zalika up with Free to Feed as she clearly had culinary talent, and this would give her an opportunity to share her gifts. Zalika is now an instructor at Free to Feed and her classes are very popular - you can find more information at www.freetofeed.org.au 
I now volunteer with McAuley Community Services for Women as an online tutor. McAuley provides housing, employment support and children's services for women affected by domestic and family violence and homelessness. It is a wonderful organisation that supplies support and training to its volunteers. It's possible to help out in all sorts of ways such as assisting with cooking and serving community lunches, getting accommodation ready for a family to move into or wrapping Christmas gifts. It doesn't have to be a huge time commitment, I'm able to fit the tutoring around my work and family obligations. 
I highly recommend volunteering via the XSJN, there are all sorts of opportunities there to choose from. You can really make a positive difference while meeting some of the wonderful people, both those you help and your fellow volunteers. It's all good! 
Written by Jo Lynch, XSJN member and volunteer of McAuley Community Services for Women and past volunteer of Free To Feed. 
The Adult Migrant English Program (AMEP) - Marisa Reid
The Adult Migrant English Program (AMEP) is a free service to help eligible migrants and humanitarian entrants with low English levels to improve their English language skills and settle into Australia.
Some months ago I responded to the call in the XSJN Newsletter asking for volunteers to join the program.
Firstly I embarked on a very interesting training program run for volunteers. It was well organised informative and educative. After completing my training I was asked to provide some information about myself and the type of student I felt I could work with. Soon after, I was paired with my student, a lady from Mauritius.
Now we spend an hour a week speaking on a vast array of topics. Due to Covid restrictions, it is all done online but I am really looking forward to the day we can meet in person! I often follow up our conversations with emails showing new words which have come into the conversation or concepts, often with accompanying pictures. We have covered all manner of things from terms an optometrist might use to hairstyles!
Often my student will ask me about topics I need to research or how things work in Australia and how to access various services etc. So much about daily life that we take for granted can be daunting and overwhelming for people who are new to Australia and who have little support and very limited resources. It is truly humbling to see the determination and hard work migrants put in to make their new life a success. Their situations are often lonely and isolated so even one hour a week with a volunteer can make a real difference.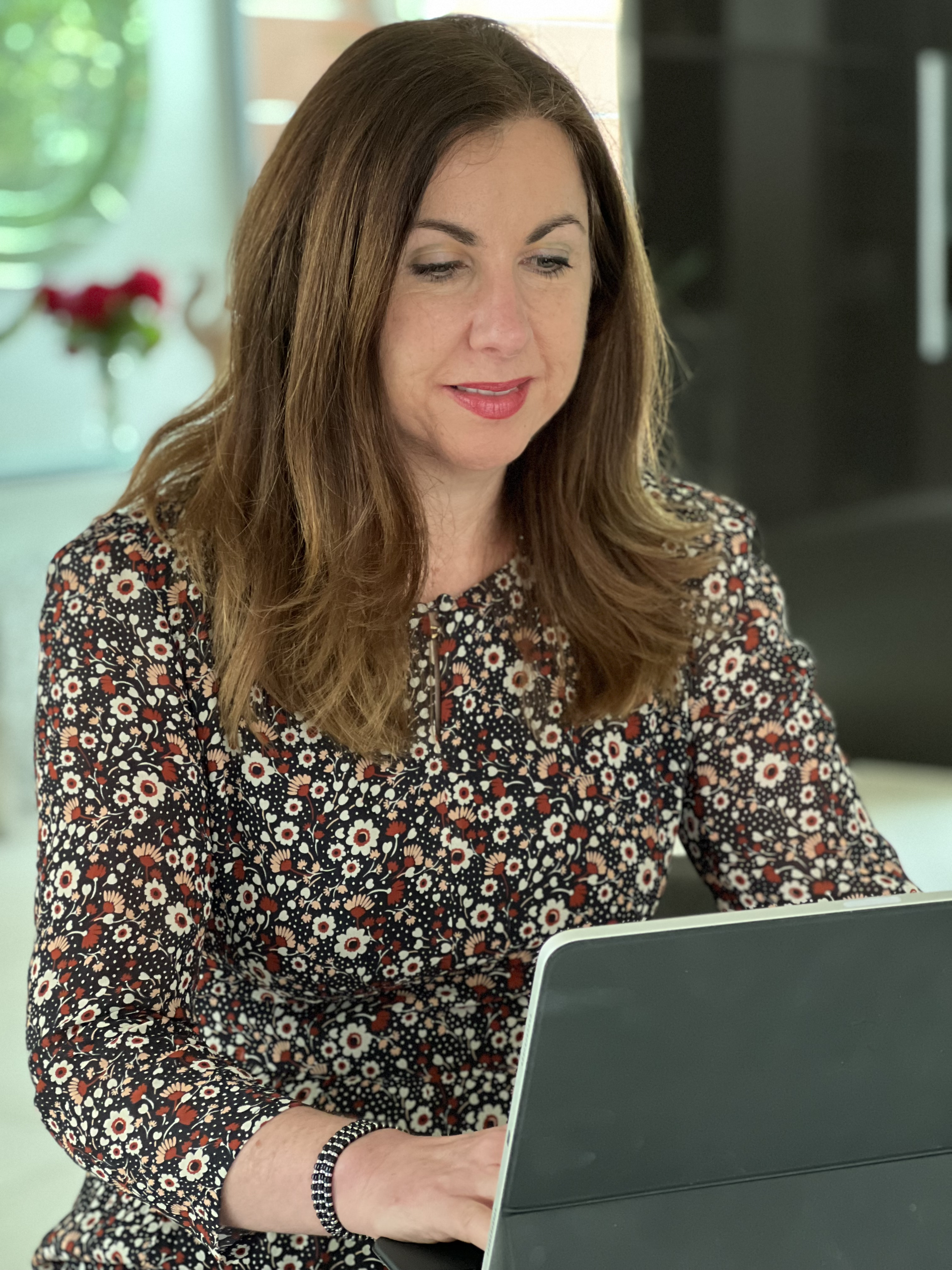 Each session is logged via the AMEP program and they provide endless resources and support. There are regular chat groups that volunteers can attend which can help to expand your ideas and resources and ways to help your student. The students have a vast array of abilities, education and needs so each experience is a new and different challenge. By enabling volunteers to share their experiences the whole program is more effective.
I think the AMEP program represents a wonderful volunteering opportunity that is flexible, well supported and not onerous in terms of time required. I have found it to be extremely rewarding is so many ways and I would happily recommend it. For further inquiries into becoming a volunteer tutor for AMEP please contact the XSJN Office at XSJN@xavier.vic.edu.au Written by: Marisa Reid, XSJN Volunteer for AMEP and parent at Xavier College
Written by Marisa Reid, XSJN volunteer for AMEP and parent at Xavier College.